For members
INTERVIEW: 'Immigrants and Swedes need the same things'
In the third of The Local's party leader interviews, Left Party leader Nooshi Dadgostar argues that her tough negotiating stance is all about principle, not politics.
Published: 13 June 2022 17:16 CEST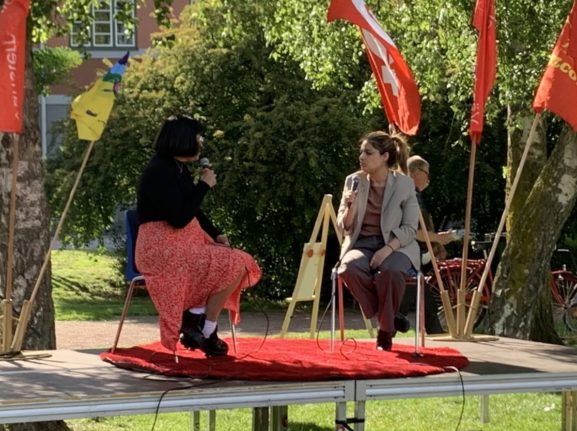 Nooshi Dadgostar speaks at a Left Party event in Malmö on 9th June 2021. Photo: Becky Waterton/The Local
For members
Sweden Elects: New finance minister under fire after first long interview
In our weekly Sweden Elects newsletter, The Local's editor Emma Löfgren explains the key events to keep an eye on in Swedish politics this week.
Published: 14 November 2022 08:37 CET