For members
UPDATED: What's going on with pensions and Sweden's budget?
Sweden's additional amending budget is up for a vote on June 22nd after the opposition blocked their pensions compromise a week prior. What's going on?
Published: 15 June 2022 12:13 CEST
Updated: 22 June 2022 09:56 CEST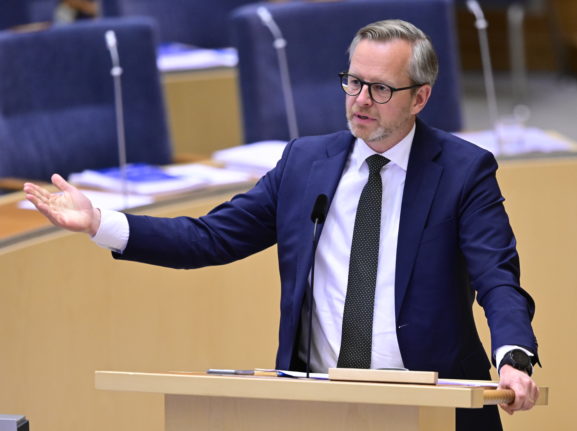 Finance Minister Mikael Damberg debates the budget in parliament on Wednesday. Photo: Jonas Ekström / TT
Swedish PM: Moderate Party's property tax warnings 'completely absurd'
Sweden's prime minister, Magdalena Andersson, has yet again denied that her party plans to bring back a property tax, calling the Moderate Party's decision to campaign on the issue 'completely absurd'.
Published: 9 August 2022 11:35 CEST