For members
Swedish finance minister: voters may have to accept falling real wages
Sweden's finance minister had told The Local that this year's election will largely be about rising costs, but that his party is not planning to intervene to prop up real incomes and so worsen inflation.
Published: 4 July 2022 21:21 CEST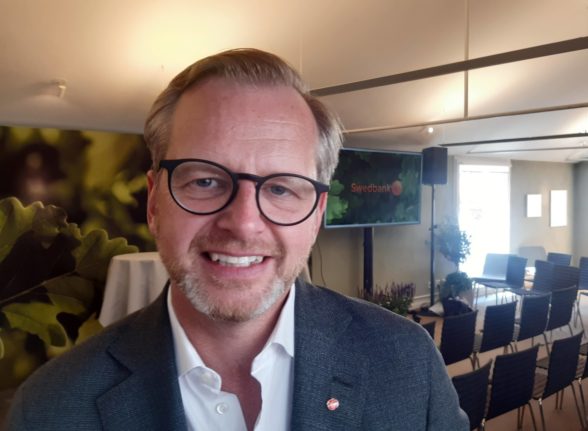 Swedish Finance Minister Mikael Damberg at the Swedbank seminar on Swedens economic situation. Photo: Richard Orange
Swedish PM: Moderate Party's property tax warnings 'completely absurd'
Sweden's prime minister, Magdalena Andersson, has yet again denied that her party plans to bring back a property tax, calling the Moderate Party's decision to campaign on the issue 'completely absurd'.
Published: 9 August 2022 11:35 CEST