For members
EXPLAINED: What happens when a foreigner goes to prison in Sweden?
Foreign citizens are significantly over-represented in Swedish prisons. Here are some of the rules about how they should be treated.
Published: 13 July 2022 15:26 CEST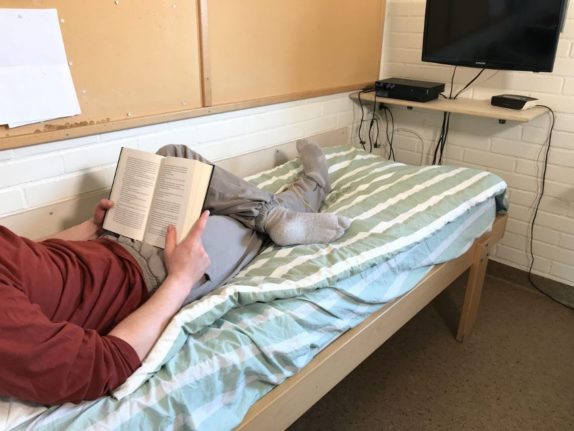 A prisoner reads a book in his cell in Sweden. Photo: Swedish Prison and Probation Authority
Swedish opposition proposes 'rapid tests for ADHD' to cut gang crime
The Moderate Party in Stockholm has called for children in so called "vulnerable areas" to be given rapid tests for ADHD to increase treatment and cut gang crime.
Published: 12 August 2022 14:07 CEST