For members
Five of the best spots in Sweden for a naked swim
As temperatures soar in Sweden this week, even the thought of wearing a swimsuit might seem a bit much. If you feel the need to expose a little more skin to the elements, here are some of Sweden's best nude beaches.
Published: 18 July 2022 12:21 CEST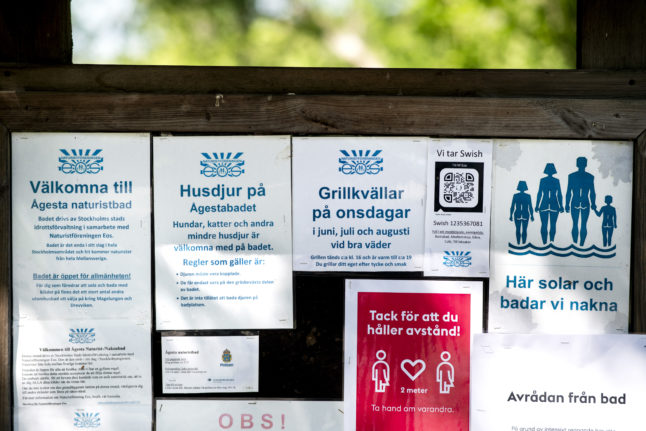 The sign at Ågesta naturist beach in Stockholm Photo: Pontus Lundahl /TT
For members
How to find Sweden's cleanest and best beaches in the summer of 2022
Although most Swedes are back at work by now, that doesn't mean summer's over. Here's how to find the country's cleanest and best beaches to visit on your next day off.
Published: 13 July 2022 09:34 CEST
Updated: 2 August 2022 15:51 CEST