For members
How to stay cool as Sweden experiences near record summer heat
Summer is here and the temperatures on Thursday have reached peaks of 35 C in parts of Sweden. Though you might find such temperatures pleasant when lying in an all-inclusive resort on the Red Sea, it's a bit less luxurious if you are working, or at home doing chores. But don't sweat, we've put together a guide to help you keep cool, even without the pool.
Published: 21 July 2022 16:57 CEST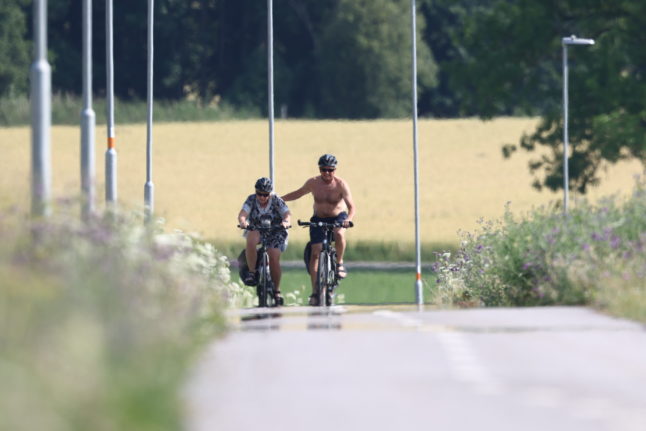 Cyclists in Linköping, which was expected to see the hottest weather on Thursday. Photo: Foto: Jeppe Gustafsson/TT
For members
EXPLAINED: What can foreigners in Sweden do about the weak krona?
The Swedish Krona last week hit a record low against the dollar, hammering the international buying power of anyone earning their salaries or holding assets in the currency. We asked Johan Löf at Handelsbanken what they can do.
Published: 29 September 2022 16:13 CEST