For members
How to get compensated for rail delays and cancellations in Sweden
There were severe delays across most parts of the railway network in Sweden on Thursday. By Friday, most trains were running as normal, but if you were delayed you could be entitled to a full or partial refund of your ticket. Here is how.
Published: 22 July 2022 16:08 CEST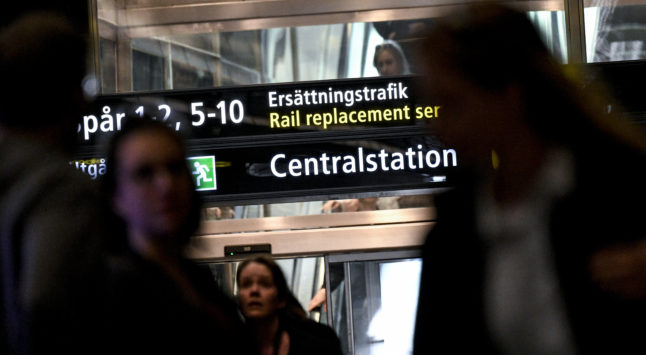 Thursday's disruptions on the railways caused delays and cancelations across many parts of Sweden. Photo: Johan Nilsson / TT / Kod 50090
For members
What's it like driving from Scandinavia to the UK with a young family?
With the cost of airline tickets increasingly discouraging, is driving from Scandinavia to the UK becoming a more attractive option? The Local Denmark editor Michael Barrett gave it a try.
Published: 11 August 2022 16:59 CEST