For members
The Swedish university training Ukrainian teachers for Swedish schools
Ukrainian teachers fleeing war in their home country are undergoing training at Malmö University to be able to work in Swedish schools this autumn.
Published: 26 July 2022 14:32 CEST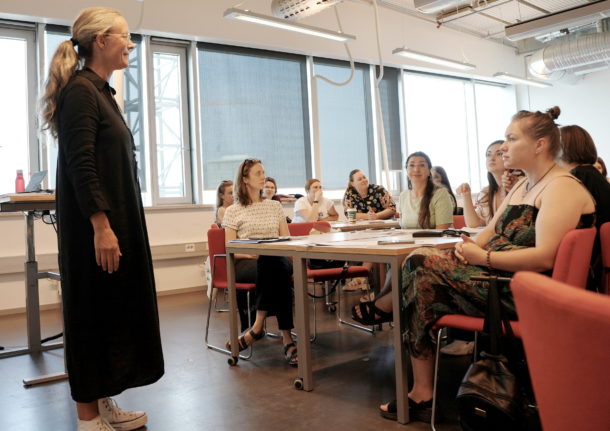 Lecturer Christina Johnsson trains Ukrainian teachers seeking refuge in Sweden in a new introductory course at Malmö University on the Swedish school system. Photo: Jan Samuelsson/TT
Sweden's pioneering for-profit 'free schools' under fire
Thirty years after their introduction, Sweden is a world leader of "free schools" owned by for-profit companies that pay dividends to shareholders -- a business model hotly debated ahead of the general election on September 11, 2022.
Published: 8 September 2022 11:36 CEST