For members
COMPARE: Which Swedish banks give mortgages to foreigners?
Some Swedish banks are more likely to decline mortgage applications to foreigners without a permanent residence permit in Sweden. We asked 16 mortgage providers what their rules are on loaning to immigrants - here are their responses.
Published: 15 August 2022 14:44 CEST
Updated: 24 August 2022 16:24 CEST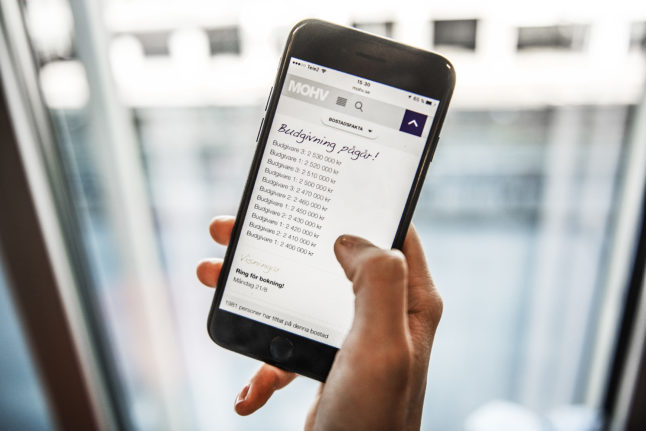 Online bidding on an apartment. Photo: Tomas Oneborg/SvD/TT
These are our readers' top tips for buying a property in Sweden
Buying an apartment or house in Sweden can be a daunting process, but with rentals so hard to get, many foreigners end up taking the plunge. Here are the top tips from readers who have done it.
Published: 30 August 2022 16:48 CEST