For members
Sweden to set aside 30 billion kronor to lower energy bills
The Swedish government wants to introduce 'high-price protection' to lower energy bills, with state-owned energy authority Svenska Kraftnät setting aside at least 30 billion kronor of energy profits to do so.
Published: 17 August 2022 14:07 CEST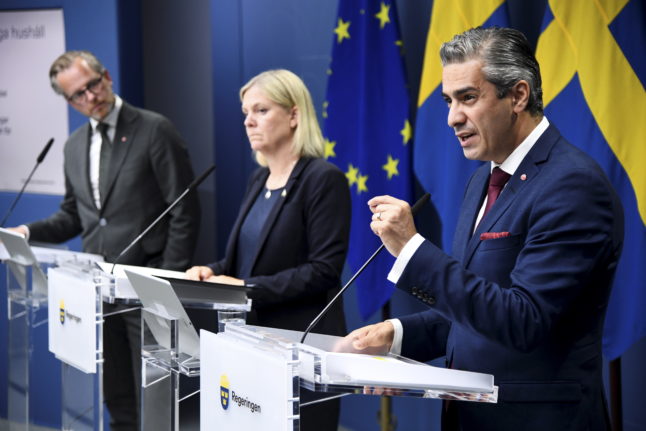 Finance Minister Mikael Damberg, Prime Minister Magdalena Andersson and Energy Minister Khashayar Farmanbar hold a press conference on energy prices. Photo: Lars Schröder/TT
Sweden detects fourth leak at Nord Stream pipelines in Baltic Sea
A fourth leak has been detected in undersea pipelines running from Russia to Europe, the Swedish Coast Guard said Thursday, after pipeline explosions earlier this week in the Danish and Swedish economic zones, in suspected sabotage.
Published: 29 September 2022 09:17 CEST