For members
What have the Sweden Democrats proved in four years of municipal rule?
On a visit to Sölvesborg, the showcase municipality the Sweden Democrats have led for the last four years, Richard Orange found surprisingly few angry, disappointed, or dissatisfied citizens.
Published: 19 August 2022 12:14 CEST
Updated: 19 August 2022 13:24 CEST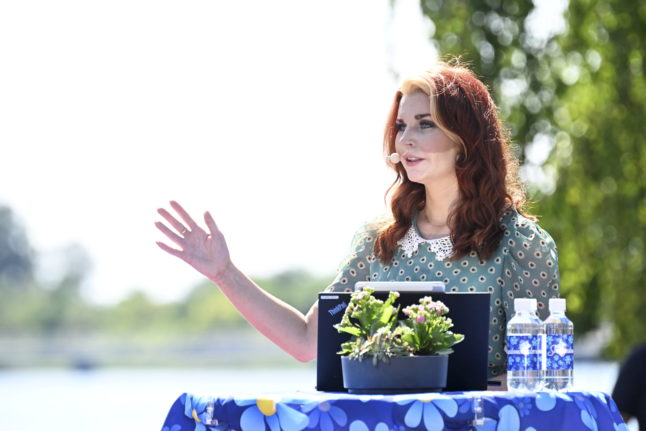 Louise Erixon, the SD mayor of Sölvesborg makes her speech introducing the party's leader (and her ex partner) Jimmie Åkesson. Photo: Johan Nilsson / TT
How the Sweden Democrats grew even in their most turbulent stronghold
Sweden Democrat rule in the country town of Hörby has been so turbulent it's a little like Trump's America in miniature. And yet in this month's election, the party grew its share of the vote by four percentage points anyway. What does its success say about the far-right party nationally?
Published: 26 September 2022 21:03 CEST