For members
EXPLAINED: How does early voting work in Sweden?
Early voting began in Sweden on August 24th, with Christian Democrat leader Ebba Busch and Green leader Märta Stenevi both casting their ballots the day polls opened. But how does the system work in Sweden and can you change your mind?
Published: 25 August 2022 12:12 CEST
Updated: 7 September 2022 14:18 CEST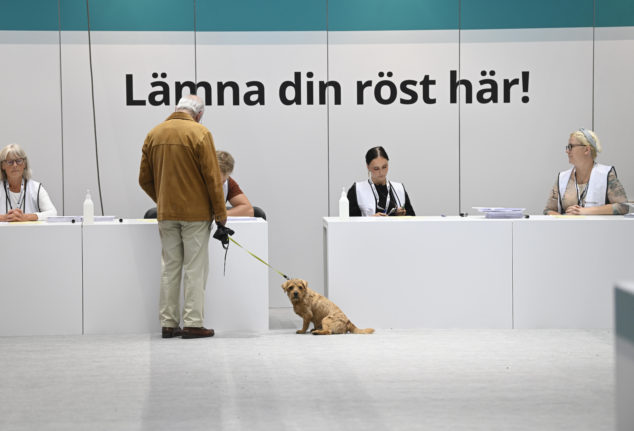 People cast early votes at a polling station in central Stockholm. Photo: Fredrik Sandberg/TT
For members
Sweden Elects: New finance minister under fire after first long interview
In our weekly Sweden Elects newsletter, The Local's editor Emma Löfgren explains the key events to keep an eye on in Swedish politics this week.
Published: 14 November 2022 08:37 CET