For members
INTERVIEW: 'Tough rhetoric on immigration? I don't think so'
Justice Minister Morgan Johansson is the face of the Social Democrats' new tougher position on crime and, arguably, also immigration. The Local caught up with him on the campaign trail in Kalmar.
Published: 29 August 2022 14:34 CEST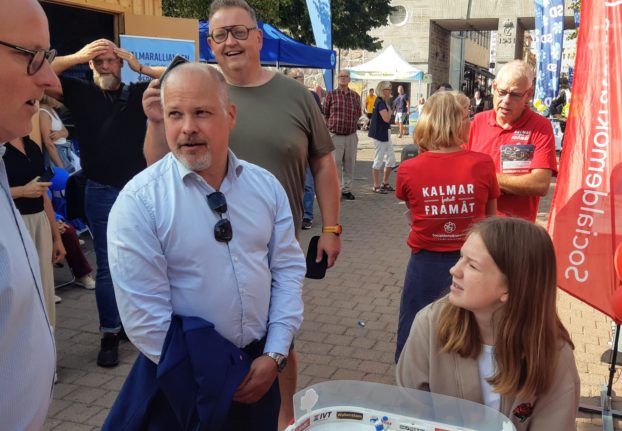 Photo: Richard Orange/The Local
For members
Why is Sweden's parliamentary speaker election so important?
Sweden's parliamentary speaker is second only to the King in terms of formal rank. The prospect of a Sweden Democrat speaker taking over the role from popular Moderate Andreas Norlén has sparked debate. Here's why.
Published: 23 September 2022 14:26 CEST
Updated: 24 September 2022 06:11 CEST