For members
Sweden Elects: The latest political news and the migration issue no one is talking about
The Local's editor Emma Löfgren rounds up this week's key talking points of the Swedish election campaign.
Published: 29 August 2022 07:37 CEST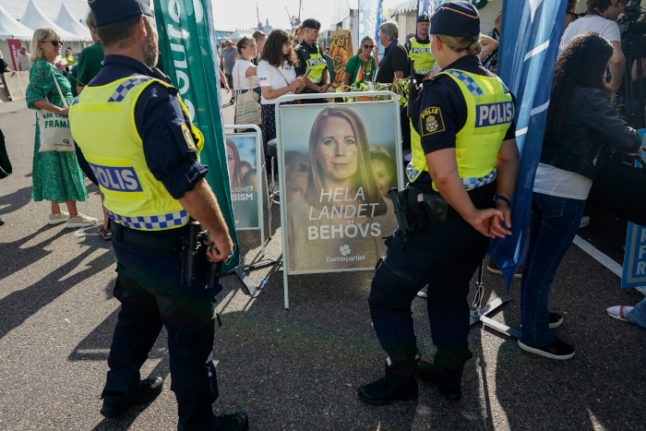 Centre Party leader Annie Lööf was an intended target of a suspected terror attack. Photo: Björn Larsson Rosvall/TT
For members
Why is Sweden's parliamentary speaker election so important?
Sweden's parliamentary speaker is second only to the King in terms of formal rank. The prospect of a Sweden Democrat speaker taking over the role from popular Moderate Andreas Norlén has sparked debate. Here's why.
Published: 23 September 2022 14:26 CEST
Updated: 24 September 2022 06:11 CEST