For members
How would the Moderate Party change life for foreigners in Sweden?
The Moderate Party's election manifesto is the longest of all Sweden's eight political parties, and is positively crammed with policy proposals. Here are the ones that affect foreigners in Sweden.
Published: 31 August 2022 15:44 CEST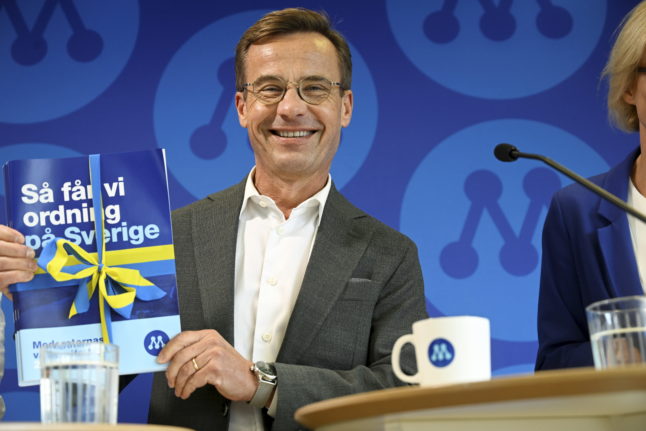 Moderate Party leader Ulf Kristersson presents the party's manifesto on Tuesday. Photo: Fredrik Sandberg/TT
How the Sweden Democrats grew even in their most turbulent stronghold
Sweden Democrat rule in the country town of Hörby has been so turbulent it's a little like Trump's America in miniature. And yet in this month's election, the party grew its share of the vote by four percentage points anyway. What does its success say about the far-right party nationally?
Published: 26 September 2022 21:03 CEST