For members
'It's all go-go-go here': High turnout expected among Sweden's immigrant voters
With two days to go until election day, there was a long line of people waiting to vote at the polling station in Rosengård, Malmö, representing most of the ethnicities in one of the most diverse areas of one of Sweden's most diverse cities. 
Published: 11 September 2022 14:54 CEST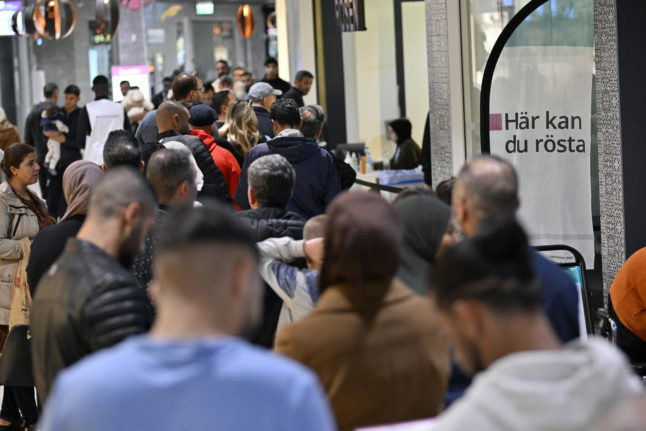 People queuing to vote at the early voting station in Rosengård on Saturday. Photo: Johan Nilsson / TT
For members
Why is Sweden's parliamentary speaker election so important?
Sweden's parliamentary speaker is second only to the King in terms of formal rank. The prospect of a Sweden Democrat speaker taking over the role from popular Moderate Andreas Norlén has sparked debate. Here's why.
Published: 23 September 2022 14:26 CEST
Updated: 24 September 2022 06:11 CEST