For members
EXPLAINED: Why we might have to wait until Thursday for Sweden's final election result
While most of the votes in Sweden's 2022 election have been counted, the result is still too close to call and we have to wait a few days to find out who comes out on top.
Published: 12 September 2022 11:42 CEST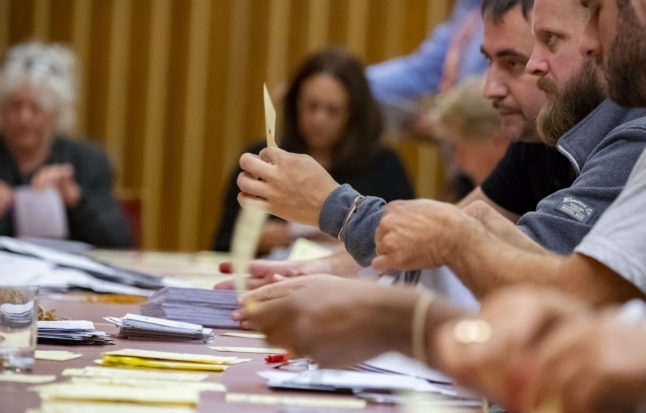 Election officials carry out the 'Wednesday Count' in Malmö town hall after the 2018 election. Photo: Johan Nilsson/TT
For members
Why is Sweden's parliamentary speaker election so important?
Sweden's parliamentary speaker is second only to the King in terms of formal rank. The prospect of a Sweden Democrat speaker taking over the role from popular Moderate Andreas Norlén has sparked debate. Here's why.
Published: 23 September 2022 14:26 CEST
Updated: 24 September 2022 06:11 CEST