For members
OPINION: Will the Sweden Democrats play nice or will they seek 'revenge'?
A row over Swedish public television suggests that the room for compromise between the Swedish Democrats and their partners in a possible new coalition government will be limited, argues David Crouch.
Published: 14 September 2022 15:46 CEST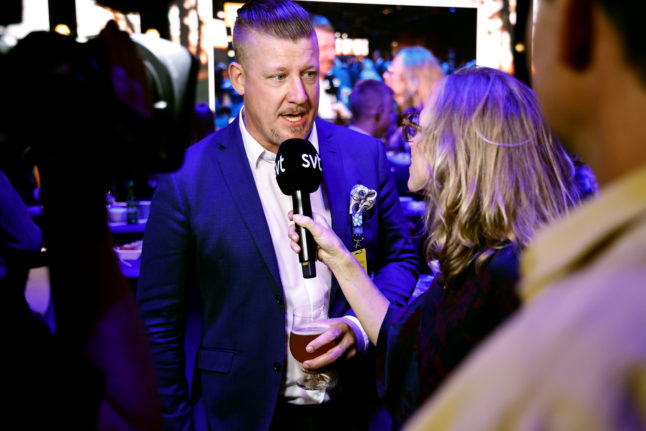 Sweden Democrat chief of staff Linus Bylund joked this week that he planned to play 'journalist rugby', which involves "pushing journalists around". Photo: Stefan Jerrevång/TT
How the Sweden Democrats grew even in their most turbulent stronghold
Sweden Democrat rule in the country town of Hörby has been so turbulent it's a little like Trump's America in miniature. And yet in this month's election, the party grew its share of the vote by four percentage points anyway. What does its success say about the far-right party nationally?
Published: 26 September 2022 21:03 CEST