Presented by West Sweden
Autumn in Sweden: local ideas for enjoying the West Coast
Stuck for an interesting weekender idea this autumn? We delve into West Sweden's 'Meet the Locals' program, which lets you book a range of cheap, or even free, activities and experiences with locals.
West Sweden holds many treasures – from magnificent windswept landscapes to its organic produce, and some of the best seafood you'll find anywhere. Perhaps, however, its greatest treasure is its people. So often it's the locals who truly know a place, including the best things to do.
Did you know there's a whole program of activities and unique experiences on Sweden's West Coast hosted by locals? 
Meet the Locals connects visitors with the locals of West Sweden in a range of fun experiences and activities. 
Whether you're a visitor, have newly moved, or have been in Sweden a while, there are certain experiences in Sweden you simply need a local to show you. Like picking crisp autumn apples straight from the tree to turn into juice, the best trails for forest or island hiking, or getting the knots just right when twisting cinnamon dough into buns. 
In partnership with West Sweden, we meet two of the 'locals', Sarah and Elizabeth, to hear about some of what's on offer.
Check out all the unique Meet the Local experiences here. Your next fun autumn weekend awaits!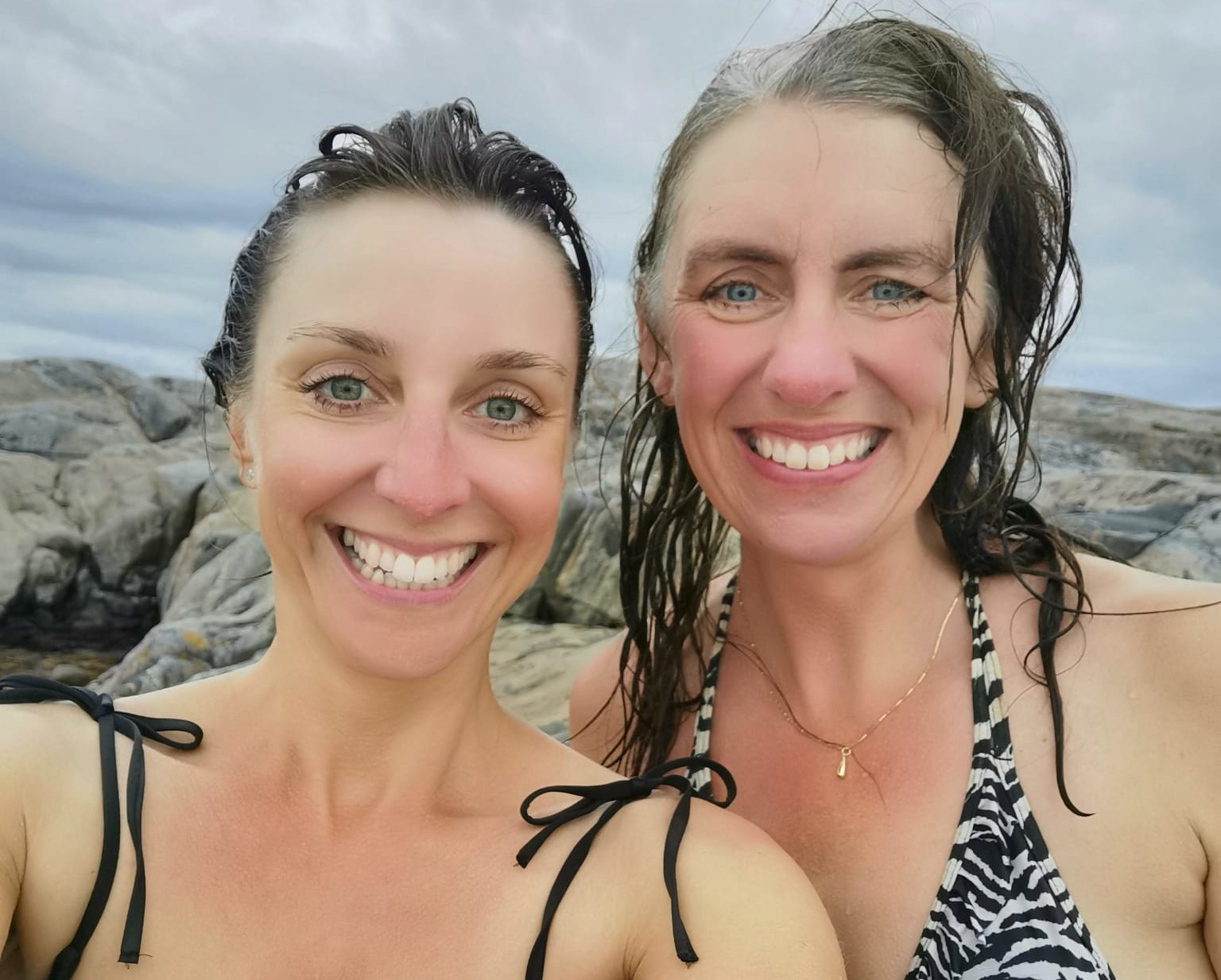 Sarah Lycksten and one of her visitors on Hönö.
Explore the autumnal beauty of Hönö with Sarah
Sarah Lycksten, a photographer based in the Gothenburg archipelago, is very proud of her island home of Hönö.
"It has everything you need, like shops and cafes, but it's also full of nature – we have two nature reserves on the island. I live five minutes away from the beach, and in many ways, it's just like the old days.
"You also get different kinds of nature. One side of the island is very rugged, great for mountain climbing and bouldering, and the other side of the island is flatter, with forests, great for hiking.
"Even when the weather is bad, people love it."
Consequently, Sarah cares deeply about preserving the beautiful state of the island and its ecosystems – sustainability is an issue close to her heart. This is, in part, why she decided to become involved in the program as one of the very first 'locals'. 
"When I first heard about Meet the Locals, I was studying ecotourism – that is, how to have people come to visit the island, in a sustainable way.
"The best part is that now I get to show the beautiful natural space in which I live, but I also get to have conversations and learn about other cultures. Sometimes we really click. Everyone I've met has offered to show me around their own region!"
Sarah shows visitors around the island in the form of hikes that can be catered to any ability and level of fitness. Sometimes, she even invites her visitors for a bracing swim. 
"If you come, bring your swimming gear, I swim all year round. However, not everybody joins me!"
Even though she didn't join Sarah in the water, Tripti Lalvani, originally from India and now living in Gothenburg, had high praise for her time on Hönö.
"We walked around all of Hönö and I got to see the community and the beautiful nature. I also saw Sarah's photography workshop. It was wonderful – an outstanding experience!
"I must have travelled to 15 or 20 countries, and I haven't encountered anything like this. These are people who want to show the very best of their country, and it gives people access to places many never think of visiting.
"Hönö is such a beautiful island, it's a place I've returned to two or three times since meeting Sarah. 
"The landscape of the islands is utterly unique – and even better: Hönö is very easily accessible. It's easy to get to by bus and ferry."
Sarah's island hikes have made her one of the most popular 'locals' taking part in the program. What she wants to stress however is that Hönö and her hikes are something that can be done at any time of the year. 
"I'd like to invite people to the island all year round – not just summer, but autumn and winter too, the island is especially beautiful all the time!"
Visiting the islands and the coast outside of summer means less crowds, less traffic, but no less beautiful an environment – you can enjoy some of Sweden's best scenery all to yourselves!
Looking to get outdoors this autumn? Let a local show you the best spots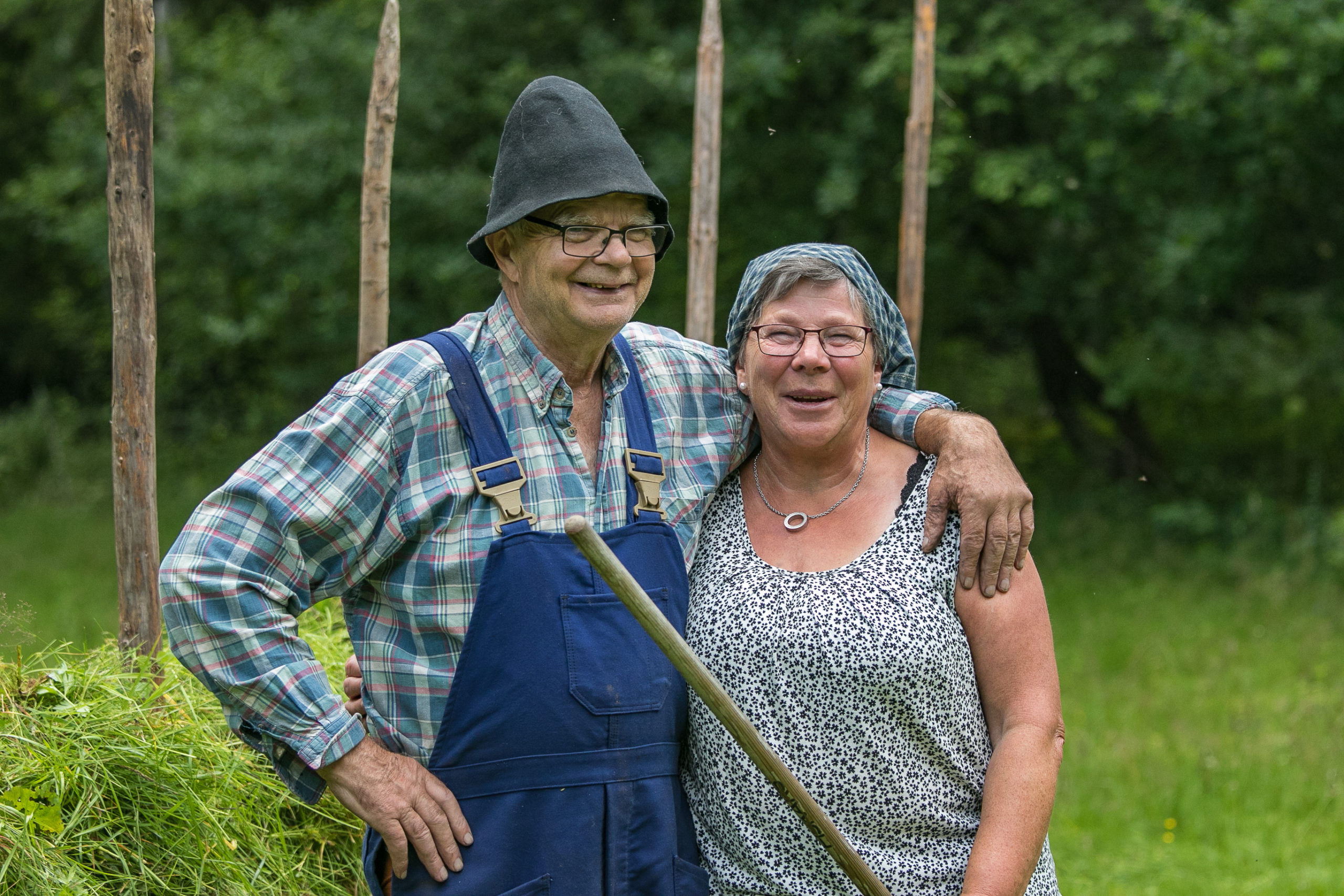 Spend a day on the farm with Elizabeth
Everybody who meets Elizabeth Svensson describes her as a fantastic storyteller.
Elizabeth loves sharing what makes her region so special, often while knitting or cooking. "We're so blind to what we have at home, but you really notice how interesting people think it is. It's fun to be able to show people that."
Melissa Callahan, an American living in Sweden who visited with Elizabeth agrees: "She is a great storyteller. Her family has been in the area so long and she has such a fantastic family history."
It's not just stories that Elizabeth has become known for. The retired healthcare specialist, who lives on the same farm that her grandfather built near Floby village, has drawn visitors back a number of times with her delicious creations, including the regional hålkaka.
What's hålkaka? Elizabeth is only too happy to explain: "It's a savoury bread. It's round with a hole in the middle, thick and soft. It's very normal here. I make it from my grandmother's recipe. I bake it at a high temperature on a stone hearth.
"I bake everything myself, it's all homemade. I don't buy anything ready-made from the shops. They also often have a story as well, my cakes – they can be my grandmother's recipes from long ago, for example."
For Elizabeth, the making and sharing of food with her visitors has led to deep connections and friendships. 
Speaking of a group of Japanese visitors she has hosted, she tells: "I think we've definitely become friends for life. They've been here twice, and the third visit is planned shortly, before their student exchange is over.
"We're very happy that these young girls from Japan came to visit us. It makes us proud that people want to come back and visit us. It's so fun – we made sushi!"
A day of stories, food, and a wander through the countryside with Elizabeth and her husband Leif is an opportunity to unwind, take time to enjoy the simple things, and learn more about Swedish rural life. It's also easily accessible by public transport. 
"If they don't have a car then I'll pick them up from the square in Floby, it's only 10 kilometres to us, it's no problem – there's a train station there."
Reflecting on her time with Elizabeth, Melissa reinforces the deep connection she felt meeting Elizabeth as a local: "The thing that I appreciated the most was that it was so welcoming. The whole experience was very comforting. I would totally do it again. Actually, I was just thinking about calling her up!"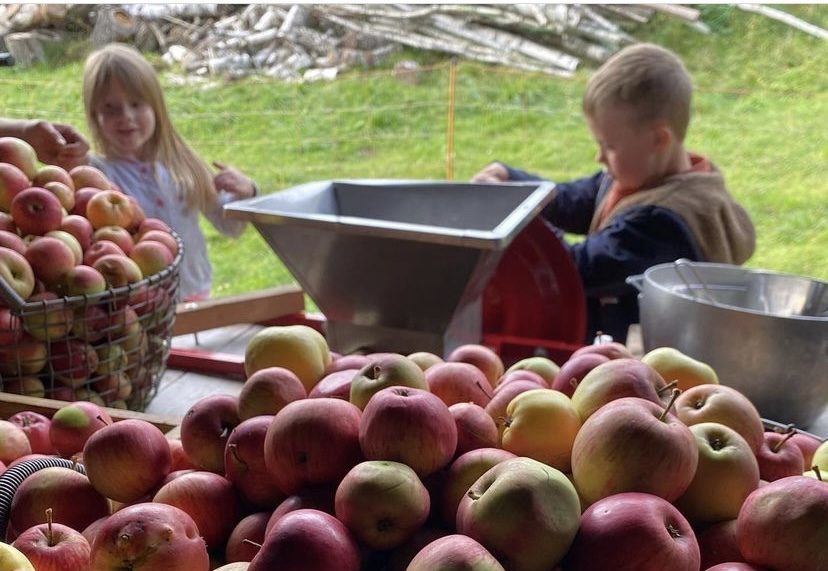 Curious to explore? 
Whether you're living in Sweden or just visiting,Elizabeth loves sharing what makes her region so special, has something for everyone. 
You could choose to cruise around Låstad in a classic car or learn about Gothenburg from someone who knows it best. You could be mountain biking through the forest, or baking iconic Swedish fika – with new 'locals' signing up, the possibilities grow each year. 
'Meet the Local' activities are free or low cost, are readily accessible by public transport and many are available no matter what the season. 
Find out how you can spend an unforgettable day in West Sweden 
This content was paid for by an advertiser and produced by The Local's Creative Studio.
See Also