For members
Today in Sweden: A roundup of the latest news on Tuesday
Speaker mystery, rock-bottom lobster prices, government talks, and a Centre Party leader candidate: find out what's going on in Sweden with The Local's roundup.
Published: 27 September 2022 08:33 CEST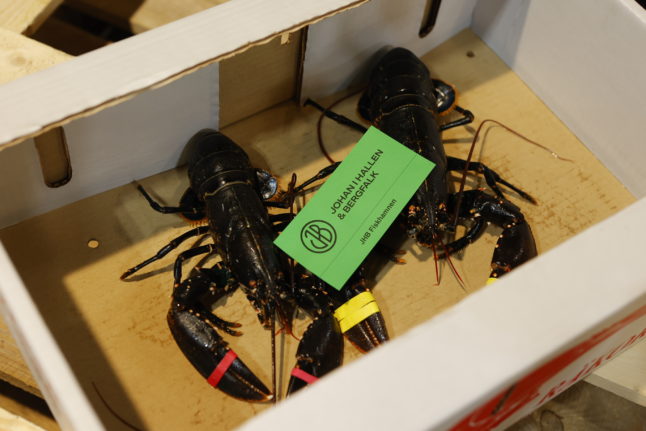 The year's first lobster sold for 7,000 kronor at auction on Tuesday. Photo: Thomas Johansson/TT
For members
Today in Sweden: A roundup of the latest news on Friday
Hungary to approve Sweden's Nato bid, Björn Söder wants king to nominate PM, Central Bank rate hike, King's mysterious death solved and ice hockey legend dead: Here's Sweden's news on Friday.
Published: 25 November 2022 08:14 CET