For members
Today in Sweden: A roundup of the latest news on Tuesday
Speaker mystery, rock-bottom lobster prices, government talks, and a Centre Party leader candidate: find out what's going on in Sweden with The Local's roundup.
Published: 27 September 2022 08:33 CEST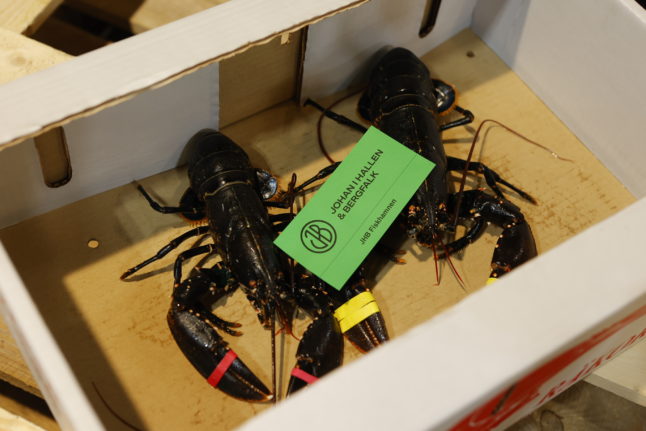 The year's first lobster sold for 7,000 kronor at auction on Tuesday. Photo: Thomas Johansson/TT
Today in Sweden: A roundup of the latest news on Friday
Opposition calls for change to electricity compensation, electric cars, and Swedish parliament votes through hiked work permit salary threshold. Here's Sweden's news on Thursday.
Published: 2 December 2022 07:55 CET