For members
Seven ways to save money on food and drink in Sweden
A weak krona, soaring inflation and the impacts of war in Ukraine - things are getting more expensive in Sweden, but there are ways to save money on your food shop. Here are our top tips.
Published: 6 October 2022 15:53 CEST
Updated: 27 March 2023 14:39 CEST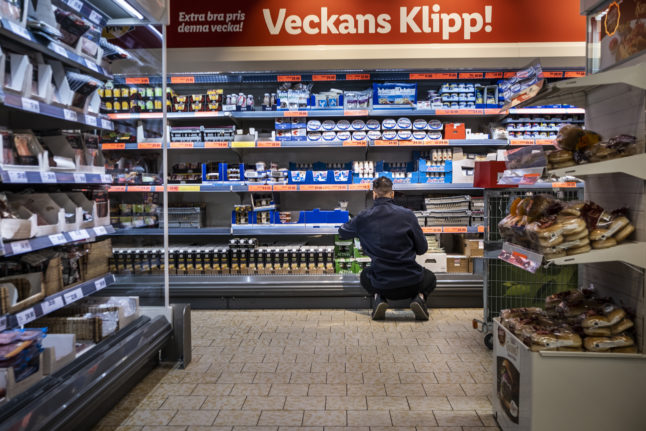 The discount section of a Lidl supermarket. Photo: Magnus Hjalmarson Neideman/SvD/TT
For members
Swedish mortgage holders 'under most financial strain in 12 years'
People with mortgages are seeing more strain on their finances than at any time in the last 12 years, Sweden's financial stability watchdog has said in a new report, although it says that the majority of people taking out new mortgages still have some wiggle room in their personal finances.
Published: 29 March 2023 14:17 CEST