For members
Sweden Elects: Liberals face questions over Sweden Democrat links
The Local's editor Emma Löfgren explains the key events to keep an eye on in Swedish politics this week.
Published: 24 October 2022 07:13 CEST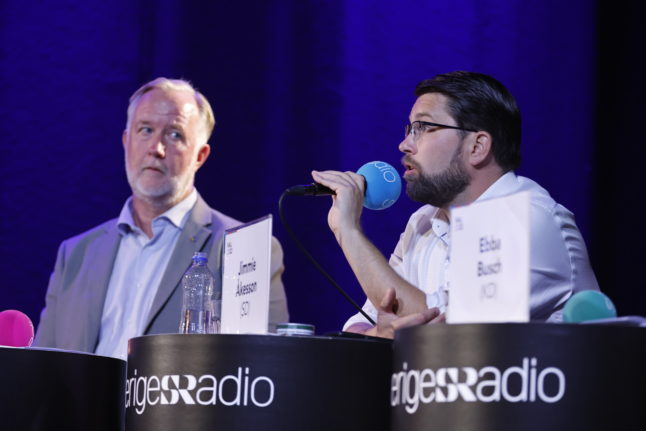 Liberal leader Johan Pehrson and Sweden Democrat leader Jimmie Åkesson at a debate on broadcaster SR before the election. Photo: Christine Olsson/TT
For members
Politics in Sweden: Six things we learned from a new interview with the migration minister
The Local's editor has listened to a new interview with the Swedish migration minister, the Social Democrats now know what went wrong in the last election, and the key interest rate decision you need to keep an eye on this week. That and much more in this week's Politics in Sweden column.
Published: 6 February 2023 14:24 CET