For members
Sweden Elects: Budget reforms, a paradigm shift and 26 seconds of silence
The Local's editor Emma Löfgren explains the key events to keep an eye on in Swedish politics this week.
Published: 31 October 2022 08:17 CET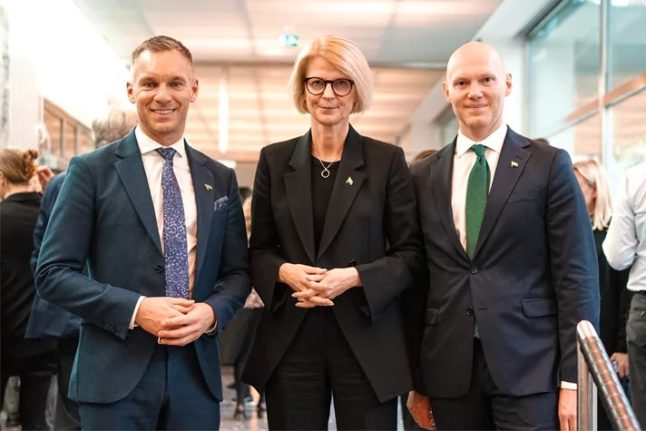 Elisabeth Svantesson, Sweden's finance minister, along with Erik Slottner, Sweden's new Minister for Public Administration and Niklas Wykman, new Minister for Financial Markets. Photo: Finance Ministry
For members
Politics in Sweden: Six things we learned from a new interview with the migration minister
The Local's editor has listened to a new interview with the Swedish migration minister, the Social Democrats now know what went wrong in the last election, and the key interest rate decision you need to keep an eye on this week. That and much more in this week's Politics in Sweden column.
Published: 6 February 2023 14:24 CET