For members
QUIZ: Can you pass The Local's mock-up Swedish citizenship test?
Sweden's government is considering bringing in a 'citizenship test' to check prospective citizens are informed on Swedish society and culture. We've adapted some real questions from Denmark's citizenship test. Can you answer them?
Published: 7 November 2022 19:35 CET
Updated: 13 November 2022 08:54 CET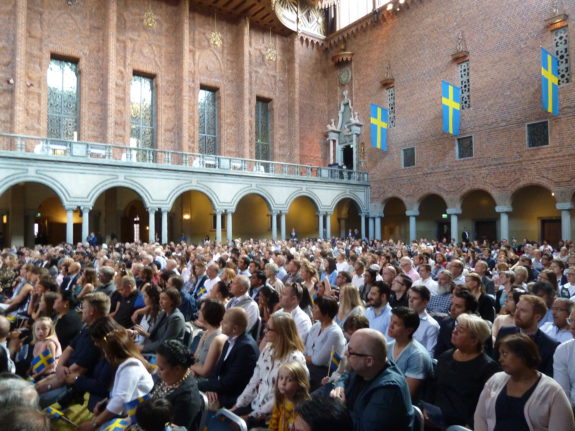 A citizenship ceremony at Stockholm town hall in 2017. Photo: Lars Pedersen/TT
For members
How long can you leave Sweden for and not risk your permanent residency?
Several respondents to a recent survey by The Local said that one of the problems they faced in Sweden was uncertainty over how long they can leave the country without losing their right to stay. Here are the rules so far as we understand them.
Published: 23 November 2022 12:05 CET