Presented by futuraskolan international
The kids are alright: UN Sustainable Development Goals in schools
We all want our kids to be well-rounded, empathetic and open-minded. Find out how utilising the UN's Sustainable Development Goals is just one way Stockholm-based Futuraskolan International is creating good global citizens.
"I want our students to walk away with an understanding that we have an internal responsibility to do something good," says Kosma Smiechowski, Head of the Global Citizenship Program (GCP) at Futuraskolan International.
The school, located in greater Stockholm, develops an international mindset among its students via its Global Citizenship Program (GCP), which aims to broaden the horizons of students by exposing them to diverse experiences and community service projects.
The importance of generosity, empathy and altruism are instilled in the children via the program's projects – through everything from making cards and visiting elderly care homes to fostering international relationships with children in the Philippines, where they helped with school supplies and meals.
"Engaging students in the process of giving to others, without reward or recognition, is the focus of the program," says the school's CEO, Tom Callahan. 
Futuraskolan International is a network of six pre-schools and seven international schools. It provides education for around 3,000 children up to the age of 16. It teaches in both English and Swedish and has core values based on progressiveness, energy and respect.
The school organisation has a strong international focus and encourages its students to actively contribute to the wider world. Indeed, its vision is to be a "stepping stone for future world citizens".
"Everything that the GCP does is tied into the Sustainable Development Goals," says Kosma, who holds a Master of Environmental Management and  brings his passion for sustainability to his role as Head of GCP.
Community service at the core
The GCP was set up in 2016 with the initial aim to broaden the horizons of students by exposing them to diverse experiences and community service projects.
Restrictions during the pandemic meant a scaling back of global projects but presented an opportunity to focus on the local instead. During this time there was more attention given to local organisations and the local community, like collecting donations for people experiencing hardship in Sweden.
Discover the innovative teaching approach of bilingual school network Futuraskolan International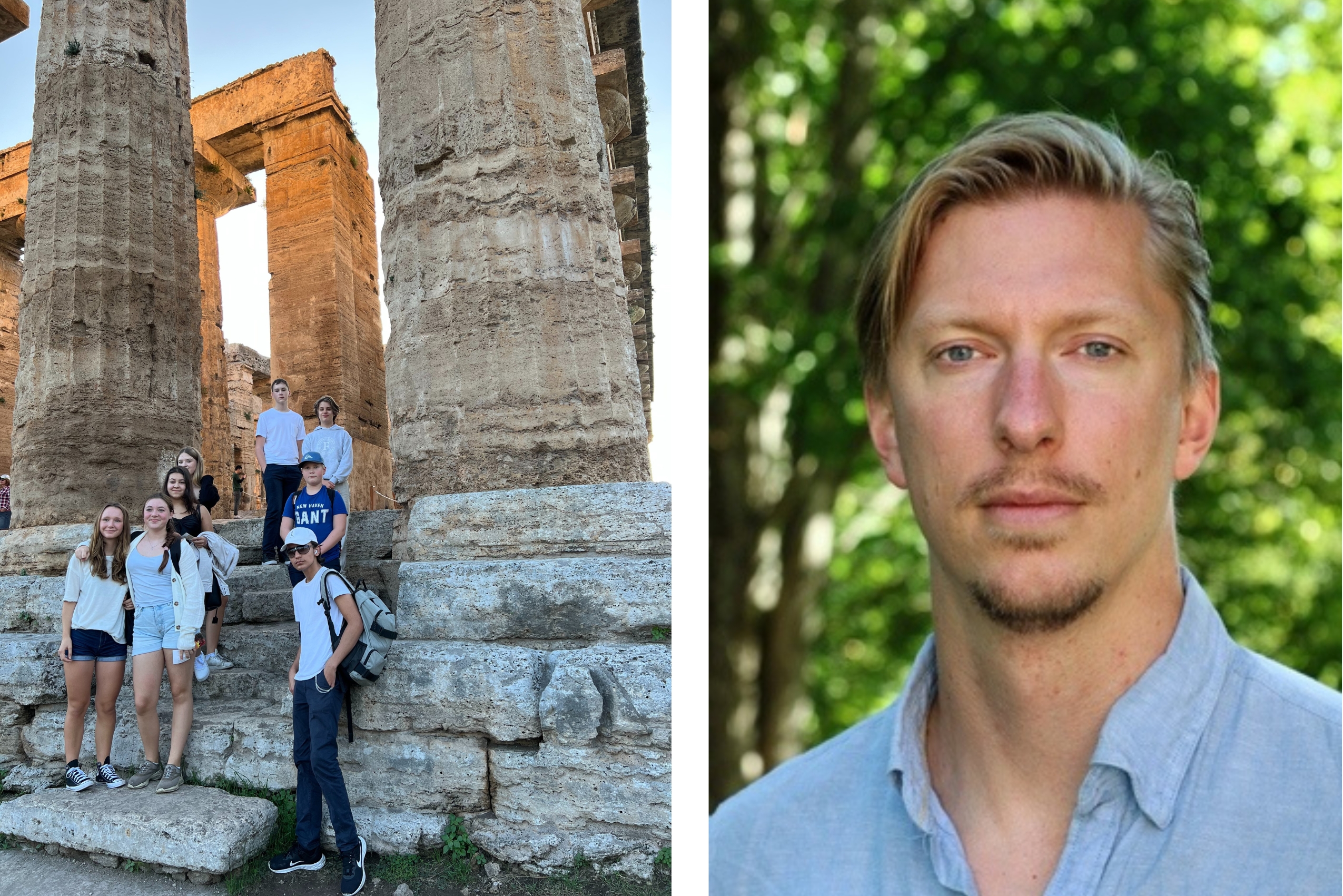 The UN Sustainable Development Goals
Futuraskolan International's GCP has a yearly plan that outlines a theme for each month, each of which is linked to the UN's Sustainable Development Goals (SDGs). 
Examples of these monthly themes include world languages in September, food waste in November, and healthy earth, healthy person in April. When it comes to the kind of projects that can evolve from these, the only limit is the imagination, says Kosma. 
The UN's SDGs are a set of 17 objectives that aim to create a common path and language toward a sustainable global future. The goals include items like clean water and sanitation, quality education and reduced inequalities and have been adopted by the likes of councils, companies and schools.
One recent Futuraskolan project saw 50 grade four students spend six months producing a play themed around the SDGs. It was eventually staged for parents at the sporting complex Satelliten in Stockholm. The students did everything from writing the script to making the props to acting. 
Also as part of GCP, in April and October this year, groups of students travelled abroad to Greenland and Italy for cultural and environmental enrichment projects through the Erasmus+ program (an EU-based student exchange program). During the recent Italy trip, for example, Futuraskolan International Bergtorp students spent the week with other students from Greenland, Italy and France. They learned about sustainable food and visited important cultural sites, like Pompeii, where they discussed how to preserve cultural heritage in a world of climate change. 
On school ground, the GCP is leading food waste education, investigating how to improve the school's operational sustainability, and while some campuses are already involved in active Erasmus+ projects, the school is working towards gaining Erasmus+ accreditation school-wide. 
Kosma believes the clearer a picture children have of sustainability and of the world, the better off they will be. 
"With the opportunities that we build for our students, we are trying to give them a much broader perspective of the world and in particular, a big focus of that is the Sustainable Development Goals," he says. "We see that sustainability is going to be, in some way shape or form, the future of our kids' lives."
Futuraskolan International is a progressive school network dedicated to educating children to be open-minded, thoughtful and successful. Find out about enrollment here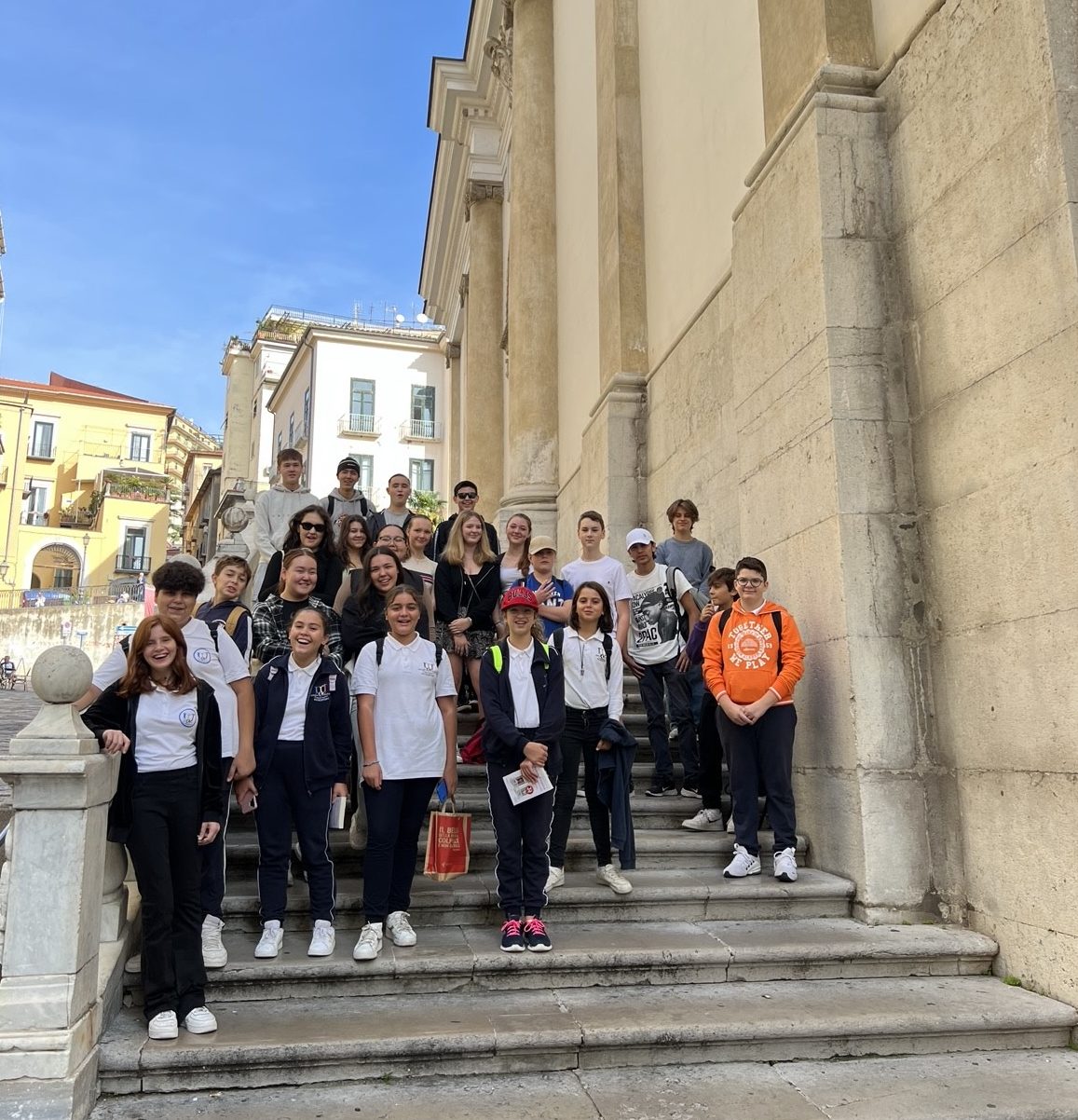 Empowering student leaders
While community service projects are at the heart of the GCP, along with the clear direction provided by the SDGs, another important aspect of GCP is student leadership. Students' imaginations and sense of autonomy and responsibility are engaged as much as possible. They are encouraged to suggest projects and take control of them. 
In grade eight, for example, one of the study units is entrepreneurship. "We get students to think about how they would address one of the sustainable development goals through an entrepreneurial idea and really try to nurture that," explains Kosma. 
Futuraskolan International schools also have student GCP councils that meet to ideate plans – from project strategies to organisation to donate to. The central idea being to encourage students to have a say in the GCP. 
"We want students to experience what other parts of the world are really like. And to give them the opportunity to give back or help. But it's also about getting students involved in the decision-making process of how to do that."
Ultimately, the GCP is about instilling empathy and a sense of responsibility – in the future of our world, in sustainability and in encouraging good leadership. 
"We have ambitious ideas to continue to build on," concludes Kosma. "We want to impart on the students that we bear a responsibility to reach out and help others."
Futuraskolan International is nurturing the development of global citizens through local, national and international community service and exchanges. The result? More globally aware and enriched students, who will go on to contribute positively to the world around them, with empathy, respect and responsibility. 
Learn about the school program that can help your child become a good world citizen here. Want to see more of what Futuraskolan Learners and Educators are doing through the GCP? Follow their Instagram account: @futuraskolan_gcp. Or for more on what Futuraskolan International schools and preschools do, visit their main Instagram account: @futuraskolan_media 
This content was paid for by an advertiser and produced by The Local's Creative Studio.
See Also