For members
How can I watch the 2022 World Cup on Swedish TV?
The 2022 World Cup is to be held in Qatar, a controversial host which has been criticised for a range of human rights abuses and mistreatment of migrant workers. Sweden has not qualified this year, but here are the details of where you can watch the matches on Swedish TV.
Published: 17 November 2022 09:16 CET
Updated: 3 December 2022 13:48 CET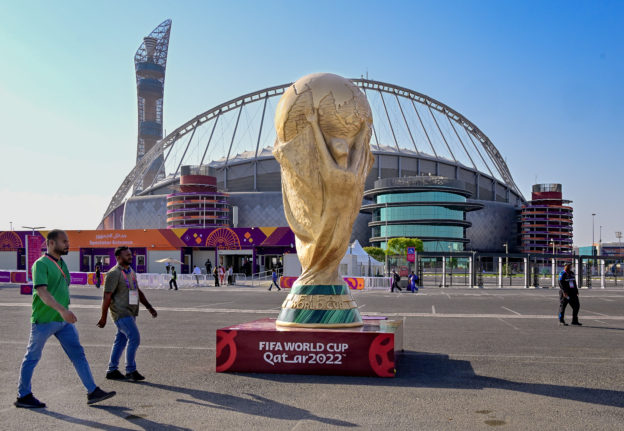 A statue replica of the FIFA World Cup outside Khalifa International Stadium, one of eight arenas in Doha which will host the football World Cup from 20th November. Photo: Jonas Ekströmer/TT
How a two-month bike ride brought this American athlete to Sweden
MY SWEDISH CAREER: After competing in a multisport race in Sweden, Scott Cole decided to ditch bustling California for "less people, more wilderness, more open space" in the Scandinavian country.
Published: 23 July 2018 08:34 CEST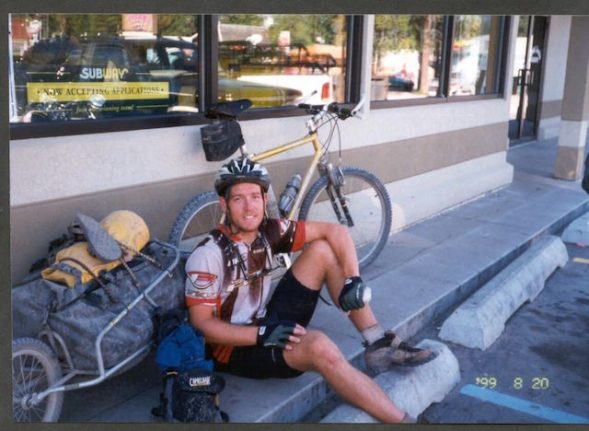 Scott Cole in Montana on his bike ride from Mexico to Canada in 1999. Photo: Lincoln Montana