For members
Today in Sweden: A roundup of the latest news on Friday
Hungary to approve Sweden's Nato bid, Björn Söder wants king to nominate PM, Central Bank rate hike, King's mysterious death solved and ice hockey legend dead: Here's Sweden's news on Friday.
Published: 25 November 2022 08:14 CET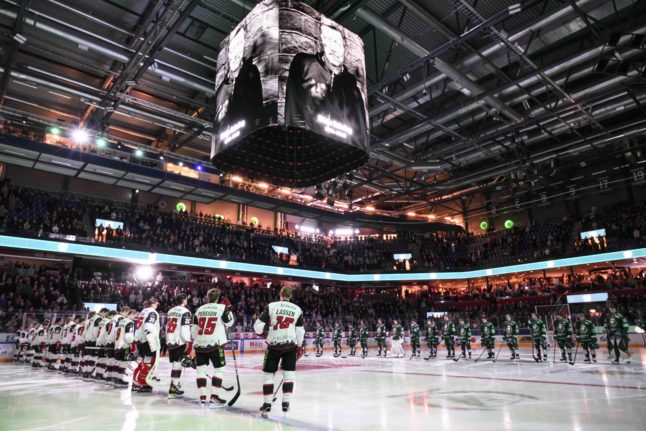 Ice hockey teams Färjestad BK and Malmö Redhawks hold a minute of silence for Börje Salming before their match on Thursday. Photo: Tommy Pedersen/TT
For members
Today in Sweden: A roundup of the latest news on Monday
Spotify workers unionise, avalanche alert, handball defeat and how many Swedes divorced last year? Here's the latest news.
Published: 30 January 2023 06:51 CET