Produced by The Local's Creative Studio in partnership with Jobbsprånget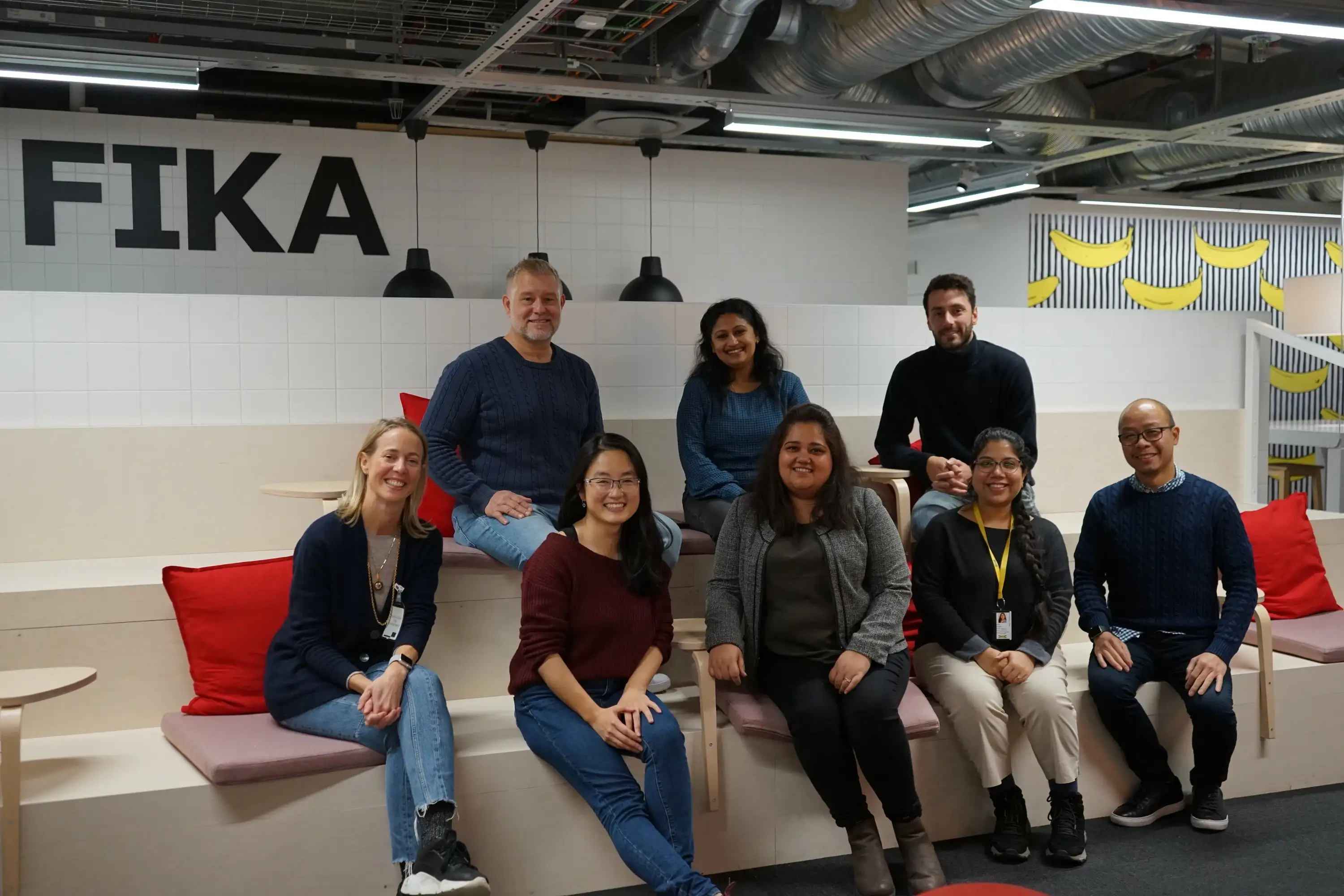 The programme helping internationals join the Swedish job market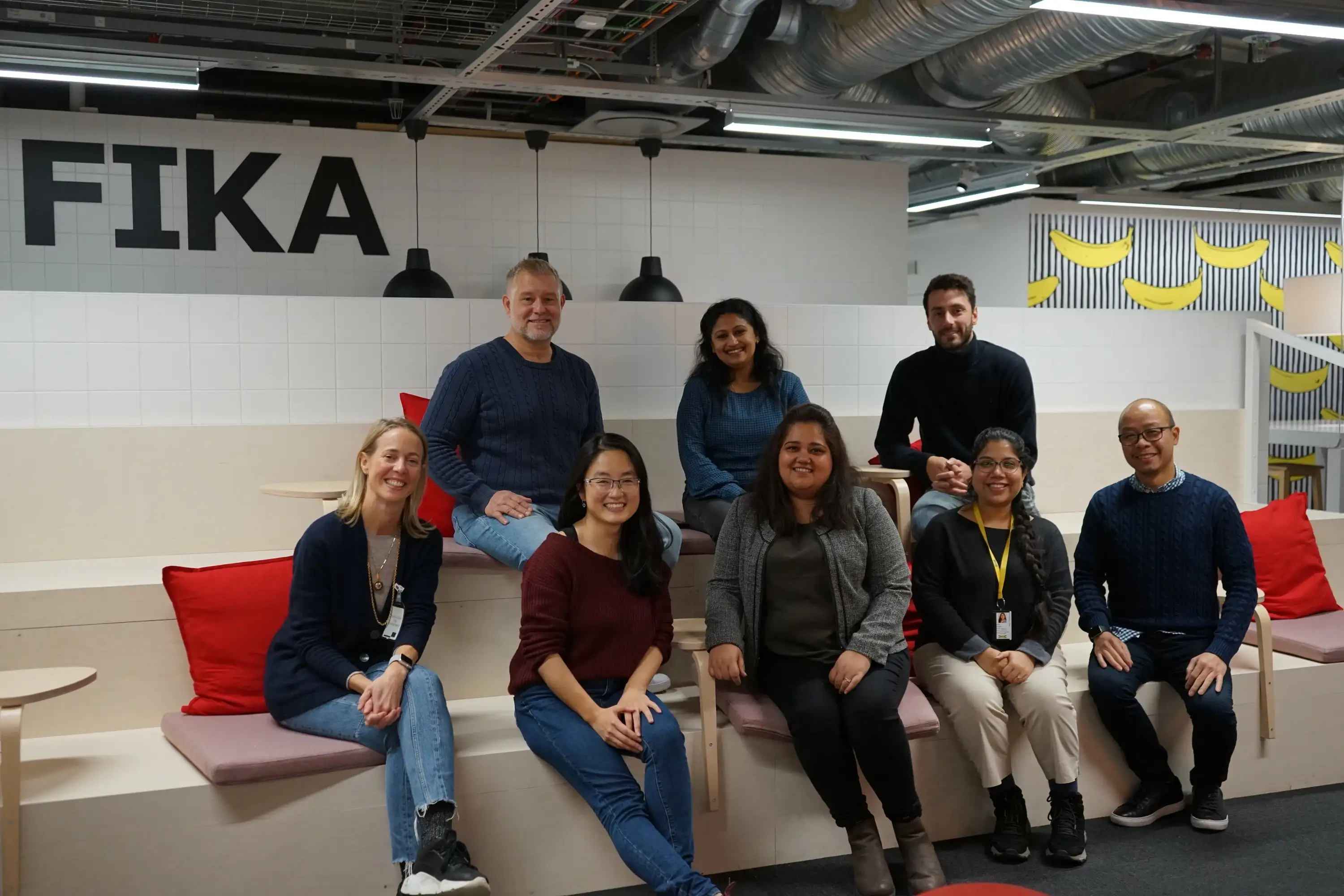 The programme helping internationals join the Swedish job market
No matter your experience or education, getting a job in Sweden can be tough. For foreigners, it's not completely uncommon to apply for hundreds of jobs and still be unsuccessful. The Local looks at the programme that is completely changing that, managing to land a job for 70 percent of its cohort of newcomers to Sweden.
Aisha Khanum still recalls the first time she set foot in an IKEA. "I had the chance to visit a store one time in Turkey and I realised how amazing it was. I thought: 'This is my dream, to work at IKEA."
A Pakistan-native, Aisha was working in the supply chain and logistics industry but was seeking international work experience. She started her search for further education, landing on the decision to move to Sweden to study her master's in 2017. "I come from the south of Pakistan where it is super warm and I wanted to try living somewhere much colder," she says. "Though at the time I only knew about Sweden through IKEA."
After completing a Master's Degree in Supply Chain and Logistics and despite having work experience in the industry, Aisha was frustratingly knocked back time and time again when applying for jobs in Sweden. She applied for more than 500 positions and although she was qualified, she found she was stuck. 
"I tried my luck, and there was no luck," she says. "I could get interviews – but language or references were hindrances."
How to get a job in Sweden 
Aisha first heard of Jobbsprånget, a programme that helps university-educated newly arrived people to Sweden with employment, through the Swedish employment agency, Arbetsförmedlingen. "My husband actually had an intern from Jobbsprånget at his workplace, and he encouraged me to sign up with them," says Aisha.
The Jobbsprånget programme involves placing job seekers in four-month internship programs at companies throughout Sweden, many of them household names like IKEA, H&M and Volvo. The experience and networking effect of this provides a fast-track into the Swedish job market, a foot in the door that is otherwise firmly shut for so many. 
The programme is in English, so there is no need to worry if you're not yet confident with your Swedish. It does require that you are a non-EU native, have a degree in engineering, IT, architecture, science, pharmacy, business/finance, HR or communication and are registered at the Swedish Public Employment Service (Arbetsförmedlingen).
Find out more about the entrance requirements here.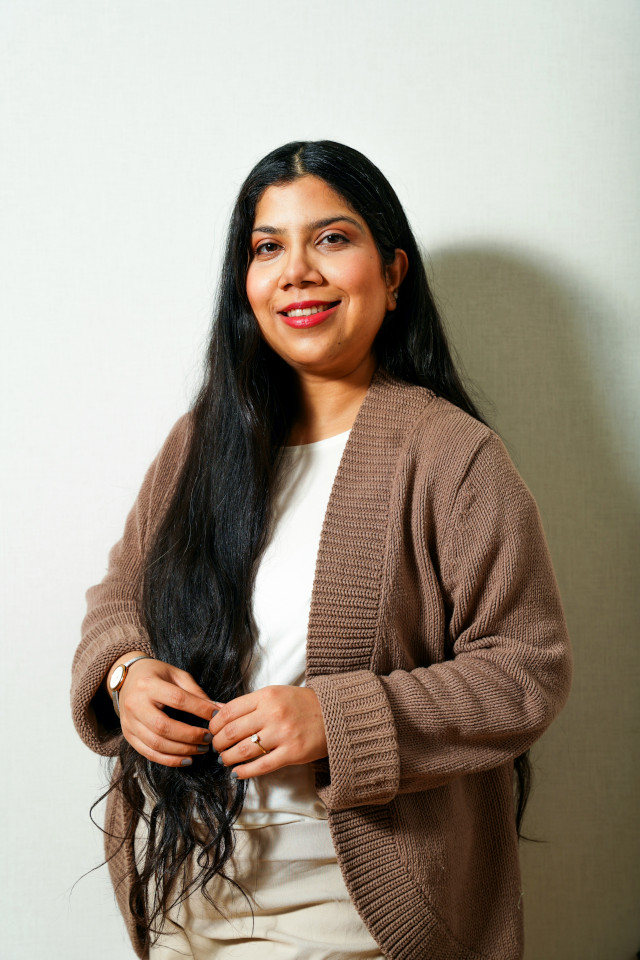 A happy Jobbsprånget graduate: Aisha Khanum.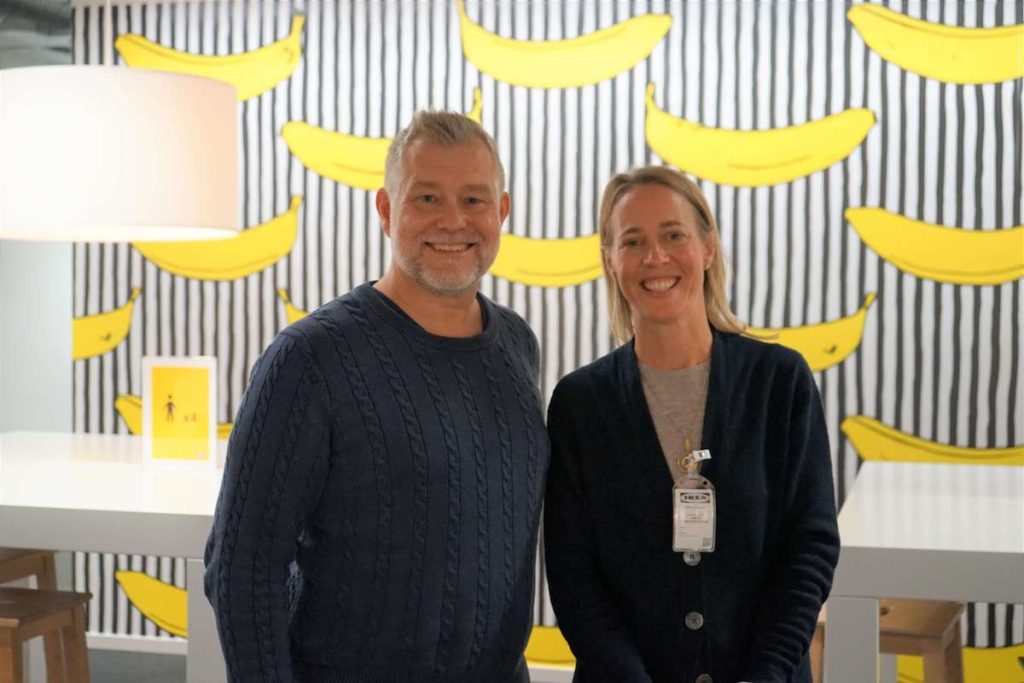 IKEA employee Tony Carlsson, left, works with Jobbsprånget's Karin Wachtmeister to arrange internships at IKEA of Sweden. 
A leap in the right direction 
After doing her own research, Aisha says she quickly realised Jobbsprånget had a strong focus on helping international talent. The programme also has a 70 percent job success rate. So she signed up, and was accepted. 
Aisha was impressed with the level of personal attention and mentorship she received right from the start, when candidates began seeking out and applying for suitable internships. "There is always someone available to answer your questions and to guide you in the application process," she says.
After applying for seven internships in the business and supply chain fields, Aisha had follow-up interviews and was offered placement at four companies. Following more than 500 rejections it's no surprise that the day she accepted her IKEA internship was a momentous one. It was also the day she found out she was pregnant. 
But with the four-month internship completed and her foot firmly in the door of her dream company, Aisha's fate was sealed. She had proven herself during her internship and the right position was available to her. After having her baby, six months later she was reconnected with her manager at IKEA, Hanna, and offered a role as a demand planner in the children's department, where she currently works.
Get help landing your dream job. Choose from internships at some of Sweden's most well-known companies
Diversity plus 
The Jobbsprånget programme has unsurprisingly grown in its success since its inception in 2016, with both the number of participants and companies involved increasing.
For IKEA, Jobbsprånget has been beneficial for the quality of the candidates, employer branding and to help them secure a diverse workforce. 
Tony Carlsson is a competence and learning leader at IKEA of Sweden. 
"At IKEA of Sweden in Älmhult, we have around 2,500 people from 55 nationalities developing our full global range. Diversity is super important for us, and so it should be. We develop products for the whole world, so we need to have people from the whole world. 
"Jobbsprånget gave us an opportunity to reach a level of diversity that we simply don't reach through our normal channels."
Tony says the Jobbsprånget internship programme also allows IKEA to foster internal leadership training, where employees have the opportunity to step up and be a part of the internship management process. From reviewing applications to interviewing to onboarding to mentoring – and supervising the new recruits. 
"This is something that I really love to show has been a win-win for us," he says.
Each round of interns at IKEA has 10 to 15 participants and the programme is seen as a serious way of recruiting, with Tony pointing out they try to bring in interns for roles they need to fill. 
"But the interns do need to get the job in competition with external applicants. So we never simply give anyone a job just to be nice, they earn it."
Find out how to join the Swedish internship programme with a 70 percent success rate for university-educated new arrivals
"Jobbsprånget keeps the vibe alive for people like me, for internationals who sometimes just want to give up." – Aisha Khanum
Jobbsprånget interns are not simply "sitting behind and watching over someone's shoulders", explains Tony. It is important that companies invest in the interns. They're thrown into the reality of working life – trained and mentored and given responsibilities.
"We spend quite a lot of energy on the candidates," says Tony. "There is a common start date, and common introduction. And then they go deep into the assignment. I arrange a lot of seminars, both to give them the knowledge and also to make them even more attractive for recruiting, both at IKEA, and if not IKEA, then they will have even more for their CV afterwards."
Tony recognises that Sweden is a tough job market to join. "It sometimes makes me sad when I think of the highly qualified candidates from Jobbsprånget that we see, who are struggling to get a job. 
"IKEA can be a tricky company to get into because it's big, there are a lot of stakeholders. It's pretty complex."
Dream job achieved
"Jobbsprånget was an angel," says Aisha who can't believe she is now working at IKEA, all those years after dreaming of it. "Jobbsprånget keeps the vibe alive for people like me, for internationals who sometimes just want to give up. The job market here is very different.
"I struggled a lot. I had been jobless for years and years in Sweden. I wrote so many applications – updating my CV and writing endless cover letters. It was not easy," says Aisha. "It takes time and energy, and it takes away the dream that you had when you moved to this country.
"Jobbsprånget work really hard to get you into a desired internship. They can actually help internationals find the jobs they want, to make their careers amazing – and to land them their dream jobs!"
In order to apply to Jobbsprånget you have to fulfill the following criteria:
You have a degree (bachelor or higher) in engineering, IT, architecture, science, pharmacy, business/finance, HR or communication
You are a college graduate born outside the continent of Europe
You have a working permit (please note, not student visa)
You have proficient English language skills, both spoken and written
You are registered at Arbetsförmedlingen (Swedish Public Employment Service).
Applications for the next Jobbsprånget intake are open until January 16. Apply here