For members
UPDATED: What's the current status of Sweden's planned migration laws?
There are a number of migration-related laws and policies in the pipeline in Sweden, including changes to work permits, citizenship and permanent residency requirements, and plans to tighten up permanent residency and asylum applications. Here's a quick overview.
Published: 10 January 2023 11:08 CET
Updated: 23 February 2023 16:29 CET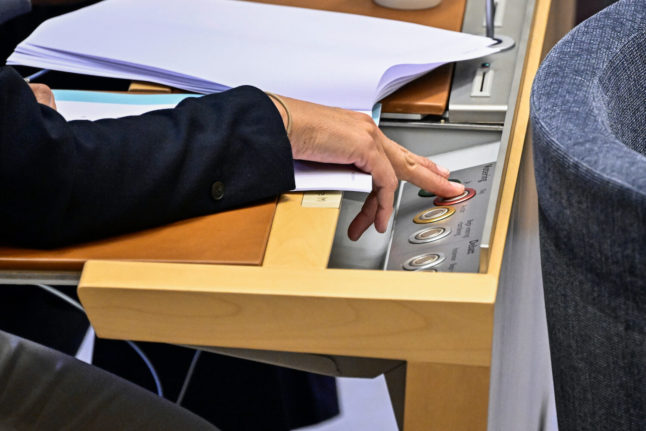 A Swedish MP votes on a law in parliament. Photo: Claudio Bresciani/TT
For members
EXPLAINED: How to get a student residence permit in Sweden
So you've been admitted into a Swedish university as a bachelors or masters student and you've accepted the offer. Now what? If you're a non-EU/EEA student, you'll have to apply for a student residence permit. Waiting times can be long, so it's a good idea to apply as soon as possible. Here's how.
Published: 24 March 2023 15:47 CET