For members
Today in Sweden: A roundup of the latest news on Monday
The Prime Minister's wife has got a new job, Swedish pensioners struggle with rising food prices, and gonorrhea infections are on the increase. Here's the latest news in Sweden.
Published: 23 January 2023 06:35 CET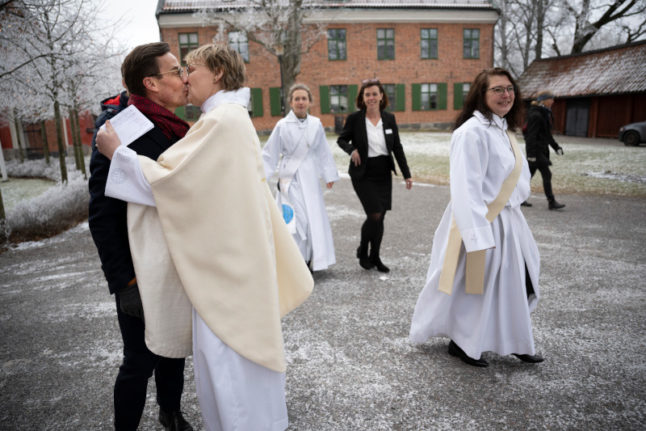 Swedish Prime Minister Ulf Kristersson congratulates his wife, newly-ordained priest Birgitta Kristersson Ed. Photo: Fredrik Sandberg/TT
For members
Today in Sweden: A roundup of the latest news on Friday
When will key interest rates drop, how large will your pay rise be this year, changes to residence permits for rejected asylum seekers and new Nato news. Here's Sweden's news on Friday.
Published: 24 March 2023 08:14 CET