For members
Today in Sweden: A roundup of the latest news on Thursday
House prices up, FM comments Nato process, young Swedes have grim outlook for future and what does a drop in coffee prices mean for inflation? Here's Sweden's news on Thursday.
Published: 2 February 2023 08:53 CET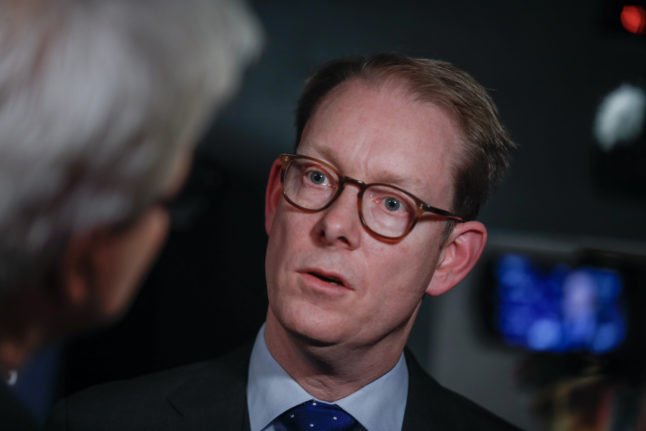 Sweden's Foreign Minister Tobias Billström. File photo. Photo: Rune Stoltz Bertinussen/NTB/TT
For members
Today in Sweden: A roundup of the latest news on Tuesday
Swedish minister hits back at climate criticism, tax agency ditches plastic and prosecutors are taking a controversial case to Sweden's Supreme Court. Here's some of the latest news.
Published: 21 March 2023 06:42 CET