Work from home if possible
The Swedish Transport Administration has said that those in areas still affected by the snow and wind should consider working from home.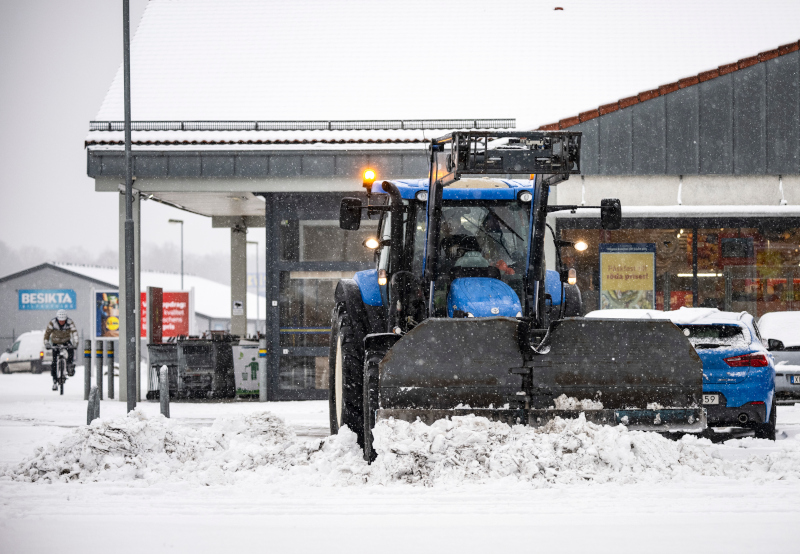 A snowplough in the town of Höör, southern Sweden, on Tuesday. Photo: Johan Nilsson/TT
Risk of power cuts
According to the warnings, the storm carries a risk of powercuts and traffic disruptions, so it could be a good idea to keep your phone charged and make sure you have blankets, water and food in your car in case you get stuck on the roads.
Trains and buses cancelled
Stockholm public transport operator SL had cancelled over a hundred bus routes on Wednesday due to the storm, with trams and the Stockholm metro also affected.
In southern region Skåne and western region Västra Götaland, trains remained cancelled until noon on Wednesday.
Here's The Local's full list of cancelled buses and trains in Sweden's three major cities.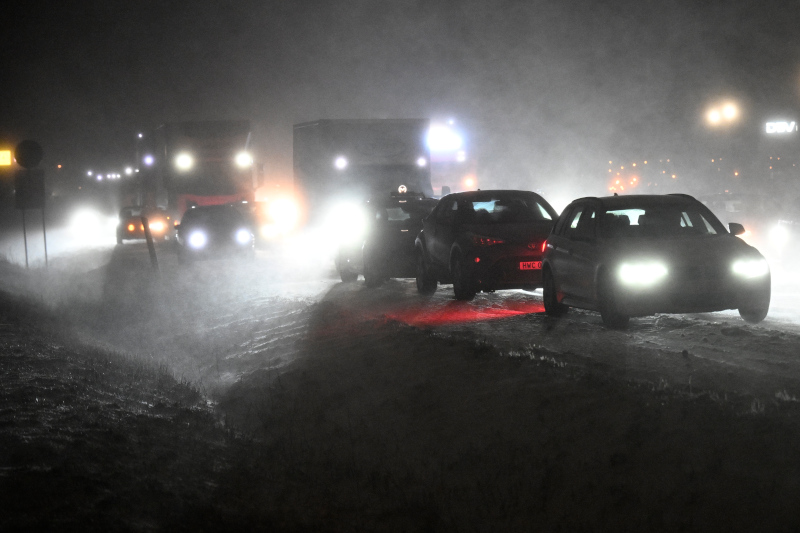 Three trucks were involved in a pileup at Landskrona in southern Sweden on Tuesday. Photo: Johan Nilsson/TT