Presented by sifa
Learning Swedish: Stockholm's worst-kept secret is out
If you moved to Sweden thinking you'd soon learn the language, only to find yourself constantly speaking English, you're not alone. But how can you break the cycle and finally start making real progress with your Swedish?
Study Swedish at SIFA (Stockholms intensivsvenska för akademiker) in Stockholm and you'll join a class of highly-motivated students with similar academic backgrounds. You'll be actively engaged by your teachers to interact with your fellow learners.
And on finishing one nine-week course, you'll be challenged to start the next one (no need to apply again – and no time for congratulating yourself while steadily slipping back into English!)
The only problem? As two international newcomers reveal here, Stockholm's worst-kept secret is out and the main alternatives for learning Swedish just don't compare.
Need a 'magic recipe' for learning Swedish? Sign-up with SIFA to study at a high pace with highly-motivated class-mates
From passive SFI classes to 'amazing' active learning
Léa Dalla Zanna couldn't be happier with her new life in Stockholm since she and her family moved from Lyon in their native France in February 2022. 
"My husband had a great opportunity via a headhunter and they said you can pick a place in London, Stockholm, Berlin or Barcelona," Léa says. "After doing some research about Stockholm, I said 'this is where I want to live!' Now, I feel it's above even my expectations. I think I've found my dream place."
While she set out to learn Swedish as fast as possible, she soon decided her initial study paths – digital apps and the nationwide Swedish for Immigrants (SFI) programme – wouldn't suffice.
"My husband is working in English and learning Swedish via Duolingo," says Léa. "He's been learning for more than one year and the only sentence he can say is 'The girl lost the dog' or something like that. Who needs to say that every day?"
After trying both Duolingo and Babbel herself, Léa started at SFI in the hope of making greater progress. But after hearing about the "more intensive" approach on the City of Stockholm's SIFA courses, she switched again to SIFA's 'Intensive studies in Swedish - classroom' option.
"At SFI, we were immersed in books with one teacher at the front of the class speaking for hours and hours," she says. "It didn't help me learn to express myself in Swedish!
"It was passive learning through listening and reading. Now, at SIFA, we do more active learning. The teachers here identify our real needs. We have small groups of three or four people working together and we can help each other."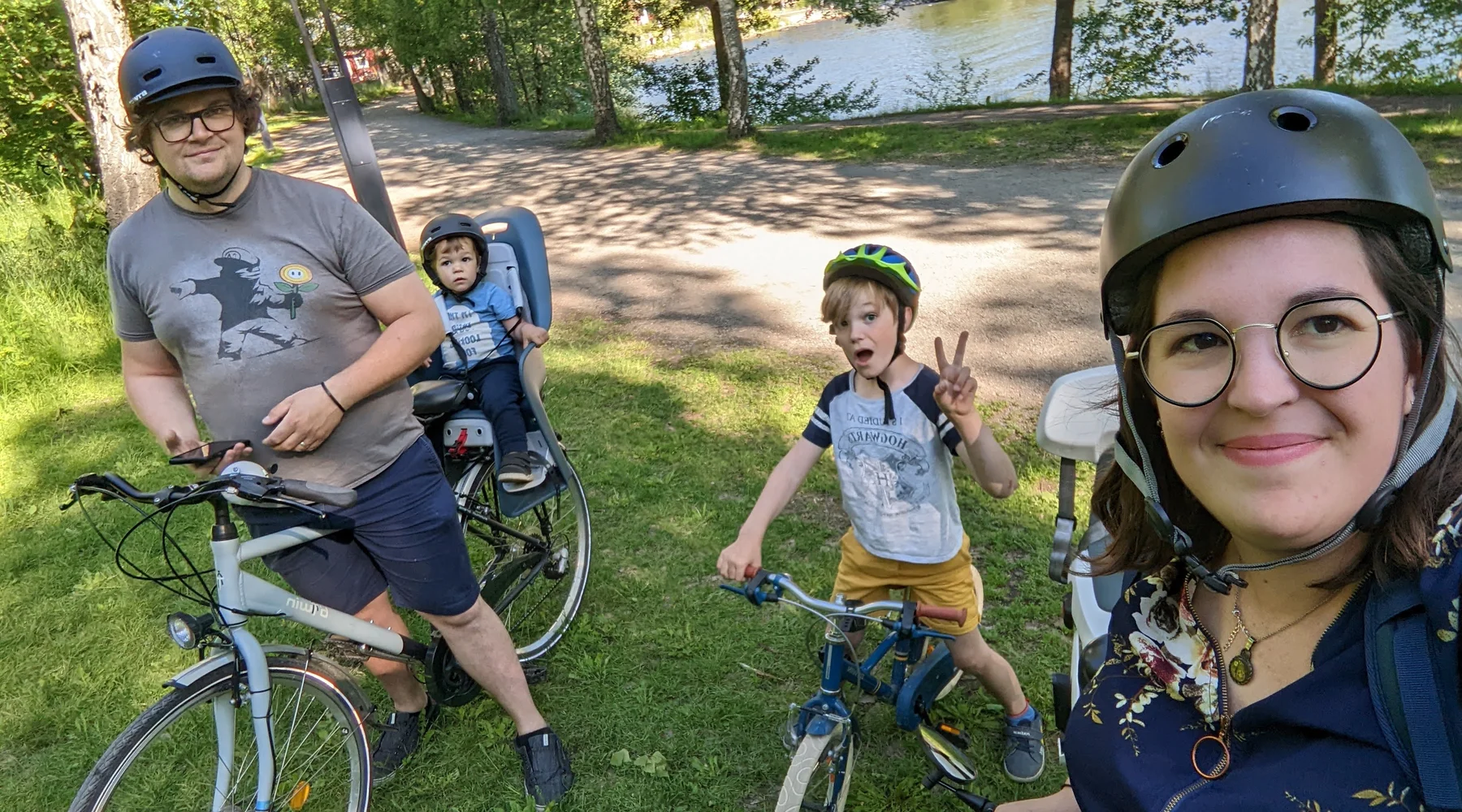 Léa especially loves the daily pronunciation practice to help with those tricky vowels and other distinctly Swedish sounds ("It's really amazing!"). Unlike at SFI, your learning group will not change during a course, and Léa says SIFA's challenging homework tasks also help you to move forward "at your own pace".
"I began SIFA one month ago and now I can do a one hour monologue in Swedish and be fully understood. I have Swedish friends and we've begun to speak Swedish together. Before I would have a big headache after speaking two sentences!"
Sign up for SIFA's 'Intensive studies in Swedish': apply from Aug 7 to Sept 4 for distance learning or from Aug 7 to Sept 15 for classroom learning
A firm foundation for job-seekers
"So far, I've had to eliminate 80 or 85 percent of positions because they request Swedish, which is perfectly normal," says German job-hunter and SIFA student Anja Simon. "In other countries, I don't think the question is even asked!" 
Anja moved to Sweden with her husband and their two children in August 2022. She signed up for SIFA after two international professionals told her how vital it had been for their career progression in Sweden.
"I met a doctor and a teacher, who both told me the quality of the courses was really good and that they had advanced really quickly." 
Despite her high expectations, Anja hasn't been disappointed by her experience at SIFA, where she's been studying within SFEJ (Intensive Swedish for economists, lawyers and other social scientists) for six months.
"I'm such a fan. I think it's excellent," she states. "Different teachers approach their courses in different ways but they are always super-motivated and ensure there's lots of interaction. 
"On Thursday, we also have an extra course with another teacher going into detail about the job market, labour rights and things like that. I do four hours a day, five days a week and don't pay anything for courses of really good quality!"
Anja, who speaks fluent French and Spanish, has previously worked as a manager at a translation agency and at the European Parliament. While her linguistic ability hasn't spared her from some of the familiar frustrations for English speakers in Sweden, she's now moving forward with confidence.
"You can speak Swedish with your classmates and feel 'oh, my Swedish sounds good'," she says. "Then you speak to a Swedish person who switches to English and suddenly you feel 'oh, my Swedish must be really bad'. 
"Now, I'm on my third course and I've made great progress. Normally in the shops, I start in Swedish and see how it goes! Socially, I'm in a gospel choir and I'm able to speak to people one-to-one in Swedish. My priority is to find work but even if I got a job, I'd still continue to build on this foundation."
If you're also looking for work, it's worth knowing that students on any of the Sfx - Swedish for professionals courses who find a position during the course can continue studying with SIFA by switching to distance learning. You need to apply by September 8 to start an Sfx programme in October.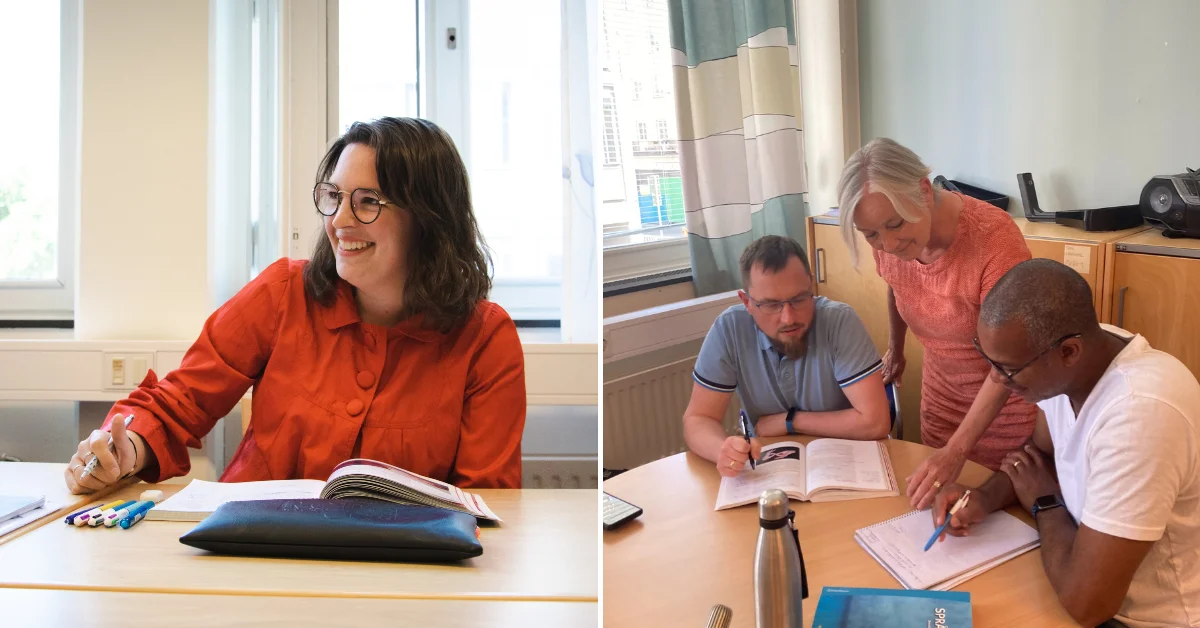 The whole package for your life in Sweden
If you want to study with SIFA but live outside Stockholms Stad, you can still do so if your home municipality or commune gives its approval. Once you start your classes, you'll meet people from across the globe. 
"You go through classes together from the first to the last, so you can make friends for life," says Sanna Nyström Bisell, a teacher at SIFA for eight years. "All the teachers work together to make sure there's a common thread throughout the SIFA courses. But we also work individually. If somebody really excels, we can give them more difficult tasks."
Teachers at SIFA encourage people to draw on their own professional experience in how they approach tasks, as well as offering their students valuable insights into Swedish society. 
"I take the second to last course at SIFA, and we read a lot of classical Swedish literature," Sanna says. "The students read the text as homework. At school, we talk about the difficult words and I read the text for them and explain. Then, they talk in small groups about the themes, the conflicts, and we discuss different cultural values.
"All the teachers know a lot about social science and history. We try to tell you about society's hidden rules to give you the whole package for living and working in Sweden." 
The whole package may be hard to come by. But for students like Léa and Anja, the pieces are now falling into place.
Find out how you can apply for SIFA's next round of courses, starting on October 16. You can also visit SIFA during its Open House on August 24 to enjoy a fika and a lesson on Swedish proverbs!
This content was paid for by an advertiser and produced by The Local's Creative Studio.
See Also