Christmas is coming in Sweden so many of the classic traditions begin around now.
Triangle candles adorn almost every apartment window; a giant straw goat is being erected in the city of Gävle. Another tradition is to see if this will last until Christmas Day (it's often a target of drunken arsonists).
Another tradition that appears across the country is Glögg. A warm drink that often contains raisins and nuts (Glöggmix) is sipped in small cups to keep you warm.
If I could compare Glögg with anything, it's like mulled wine but with more taste and style! It comes in many forms and flavours. As with many drinks you can by low alcohol strength Glögg in most stores but you can only buy the full strength in Systembolaget, the state-run alcohol store open until 3 pm on Saturday and then closed until Monday!
Each year, around November, the years "secret" flavour of Glögg is released. I could not understand the hype of this until a few years after living in Sweden. This range of Glögg is the one that is given out as a gift, the one that people are talking about in the weekly Fika, guessing and wondering what flavour it will be.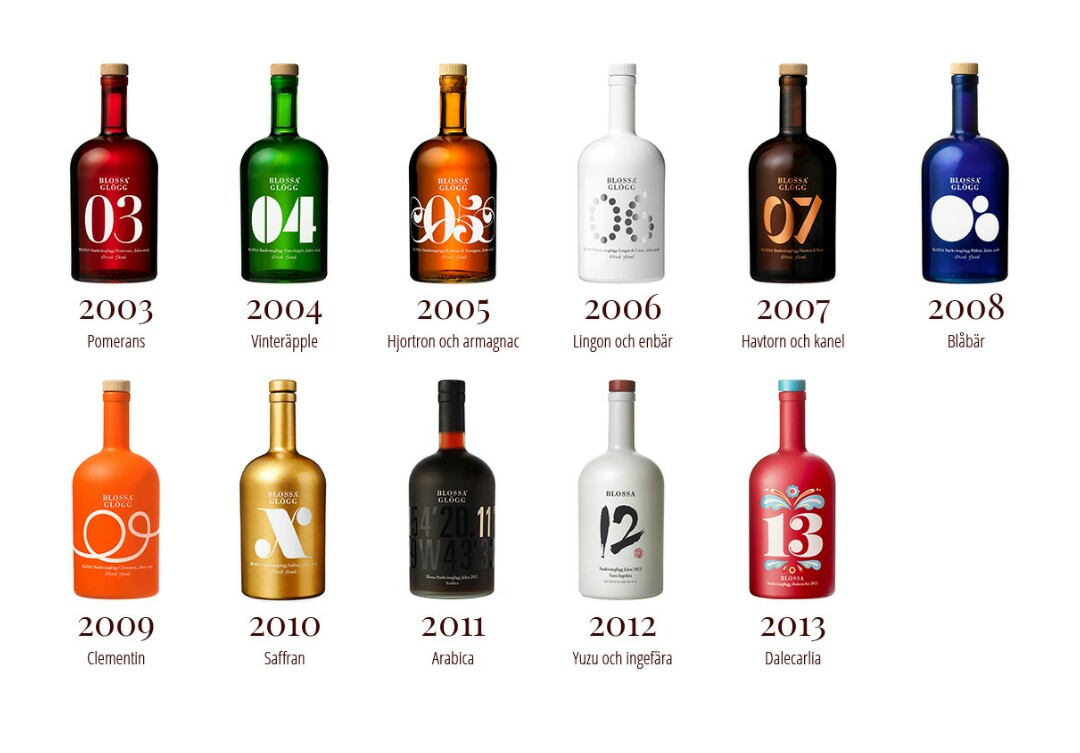 I have tried several flavours since I moved here, I purchased a bottle of the "Årets Glögg" (Years Glögg) each year. Though last years, Earl Grey flavoured tea tasted like a cold cup of tea you cannot warm up! So I gave that bottle away.
If you visit a friend's house, don't be surprised for them to bring out a previous Årets Glögg as they are kept for the cold winter days. I also like to drink Glögg in the summer. It's not a drink for Christmas for me but can warm your pallet on a cold spring day also. Though my Swedish friends look at me strangely if I admit that!
So what is this year's flavour? The answer is Kråkbär or Crowberry according to Google Translate. Either way, I have never heard, nor tasted this delicacy so I will certainly be purchasing it for a taste of this unknown berry!
If you are in Sweden this November or December then go ahead and try some Glögg it's a tradition, like so many in Sweden, are untouched by time and cherished for generations.