The South Indian
, which opened in August on Södra Förstadsgatan, just off Malmö's Möllevången Square, does dosas as they should be done: crispy, sour and very slightly greasy, folded in a great triangular parcel over a comforting blob of mild potato masala curry. 
Then there's the crispy vadai (deep fried savoury doughnuts), spongy idli rice cakes, and soft uttapam pancakes, all served with a little bowls of sambar lentil soup and coconut chutney.  
"We make it as we make it in India," says Prabha Rajagopalan, the restaurant's manager. "You can only have authentic Indian food when you have proper chefs."  
Kumar makes his dosa batter himself, mixing ground rice and lentils into a batter, which is then left to ferment in a warm place. 
"The climate does make a difference," Prabha admits. "But what we can do is set up a place where you have more warmth."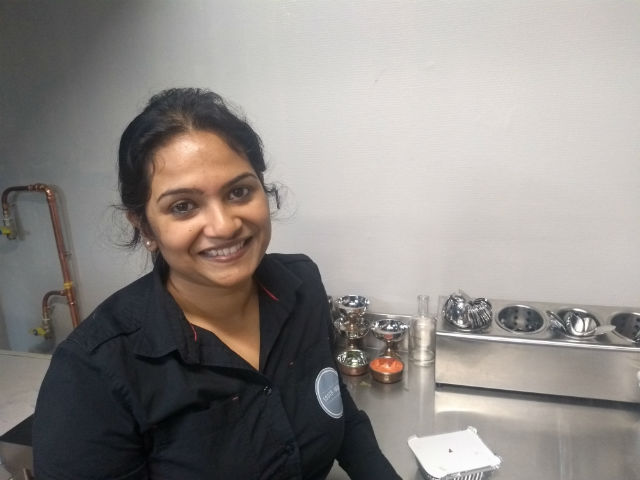 Prabha Rajagopalan worked in Chennai as a software developer and has recently completed a business degree. Photo: Richard Orange
Prabha, from Chennai in the southern Indian state of Tamil Nadu, came to the restaurant as a customer along with her husband, shortly after it opened in August.
"We were literally craving authentic Indian Food," she explained, saying her husband had been suffering from a severe deprivation of dosa, idli and vadai, in the three years they had spent in Malmö since 2015.
The city's existing Indian restaurants, she complained, did not serve food she found recognizable.
Shortly after coming as a customer, she was hired by The South Indian's founder Kannadasan Pandian. 
Kannadasan, who came to Denmark in 2008 to work as a test engineer Nokia, launched the first branch of The South Indian in Copenhagen in 2014, growing it into a successful chain with seven branches spread out across six towns and cities in Denmark. 
Prabha says that while the restaurant does draw Indian IT workers living in Malmö like her husband (who works as IT manager for the dairy cooperative Skånemejerier) she's keen to introduce the flavours of Tamil cuisine to the locals. 
"We wanted to create the Indian flavour and share it for people here, so it's not just for Indians, it's for everybody." 
She is a charming hostess, spending time explaining the food, which she says is best eaten by hand. 
"We believe that when you eat with your hands, you get more taste… and it's a God-given spoon," she says.
Cutlery is provided, however. 
The restaurant's dosas are the big draw, with an all-you-can eat dosa offer, paper dosas, which are extremely thin and crispy, and a choice of different fillings.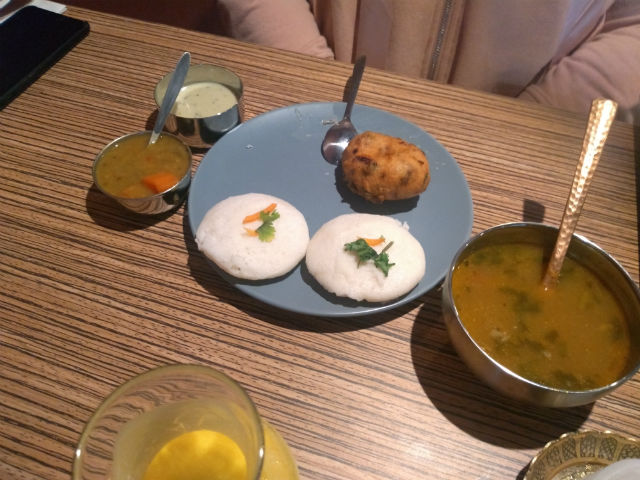 Idle rice cakes (white) and vadai (brown) nect to a bowl of sambar soup. Photo: Richard Orange
The restaurant also offers other classics of Tamil cuisine, such as chettinad chicken, and karaikudi fish masala, standard Indian restaurant dishes such as biryani, and Indian bar food such as samosa, pakora, papadum and chicken lollipops. 
The restaurant's interior has a sharp minimalist design with tasteful metal heads of the Hindu elephant god Ganesh, and a small shrine in one corner the only reference to India.
Name: South Indian
Address: Södra Förstadsgatan 84A, Malmö
This feature is part of The Local's Malmö Lunch series, exploring the city's international street cuisine. Where should our reporter Richard Orange eat next? Give us your suggestions in the comments below!