For members
Why are strikes so rare in Sweden?
Around 1,000 port workers were involved in industrial action this week, when a dockworkers' union organized a strike and employers responded with a lockout. But in general, workers in Sweden strike much less than in almost every other country in the world.
Published: 25 January 2019 10:07 CET
Updated: 25 January 2019 13:02 CET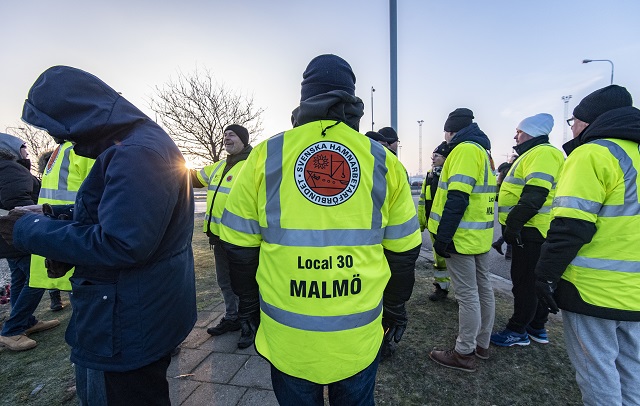 Dockworkers on strike in Malmö earlier this week. Photo: Johan Nilsson/TT
For members
TOP TIPS: How to get a restaurant job in Sweden as a foreigner
For seasoned or aspiring cooks who've found a new life in Sweden, now might be the perfect time to join the Scandinavian culinary scene, argues Matthew Weaver, a writer and chef based in Malmö. 
Published: 14 April 2022 09:13 CEST
Updated: 23 April 2022 19:26 CEST