For members
How is All Saints Day marked in Sweden?
All Saints Day has its roots in Catholic tradition, and today it's a chance for people in Sweden to remember all the people they have known and lost. Here's what you need to know about the custom.
Published: 31 October 2019 08:32 CET
Updated: 6 November 2021 09:25 CET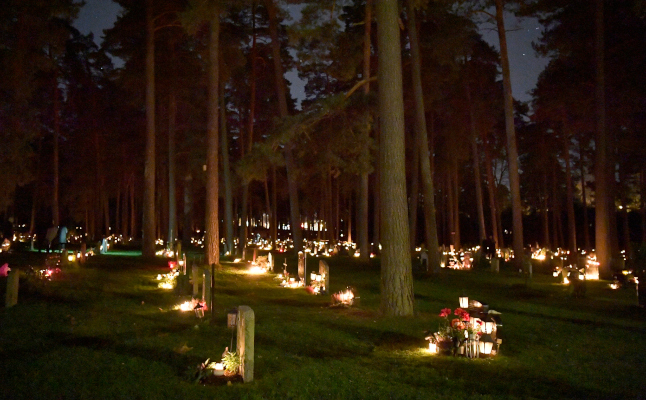 Lanterns cast light over graves at Stockholm's Woodland Cemetery. Photo: Henrik Montgomery/TT
For members
The must-have dishes for a Swedish Easter celebration
If you've spent Christmas or Midsummer in Sweden before, you'll probably recognise lots of the dishes at a Swedish Easter celebration. Here's our guide, as well as some vegetarian alternatives.
Published: 13 April 2022 16:54 CEST
Updated: 15 April 2022 08:58 CEST