For members
OPINION: Has Sweden's individualism made us insensitive to death?
Yes, we're all excited by the snow, but that's no excuse to go sledding at a cemetery, writes Lisa Bjurwald about a recent debate that's arisen in Sweden.
Published: 28 January 2021 12:04 CET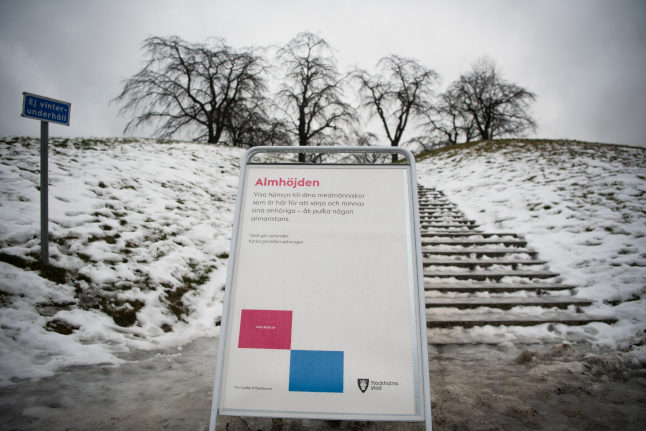 A sign asking people not to go sledding at Skogskyrkogården. Photo: Carl-Olof Zimmerman/TT
'Chemical crayfish': Why does the Swedish media love killjoy festive news?
It's time for this year's "kräftskivor", Swedish crayfish-eating parties! A cause for celebration? Not if the Swedish media has its way.
Published: 17 August 2022 15:19 CEST