For members
OPINION: Has Sweden's individualism made us insensitive to death?
Yes, we're all excited by the snow, but that's no excuse to go sledding at a cemetery, writes Lisa Bjurwald about a recent debate that's arisen in Sweden.
Published: 28 January 2021 12:04 CET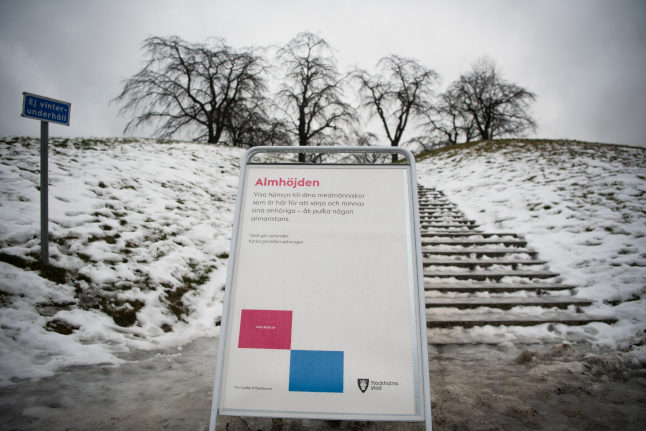 A sign asking people not to go sledding at Skogskyrkogården. Photo: Carl-Olof Zimmerman/TT
For members
OPINION: How I learned that Sweden is a nation of secret queue-jumpers
Swedes have a reputation as a nation of orderly queuers. But it doesn't take long living here before you realise that for things that matter - housing, schools, health treatment - there are ways of jumping the line.
Published: 29 March 2022 14:45 CEST