For members
EXPLAINED: What you need to know about Sweden's new foreign policy declaration
Covid-19 has put Sweden's relationships with Denmark and Norway under strain, and Foreign Minister Ann Linde hopes to deepen Sweden's relationship with the UK post Brexit. Here are the main takeaways from this week's foreign policy declaration.
Published: 24 February 2021 11:44 CET
Updated: 27 February 2021 09:33 CET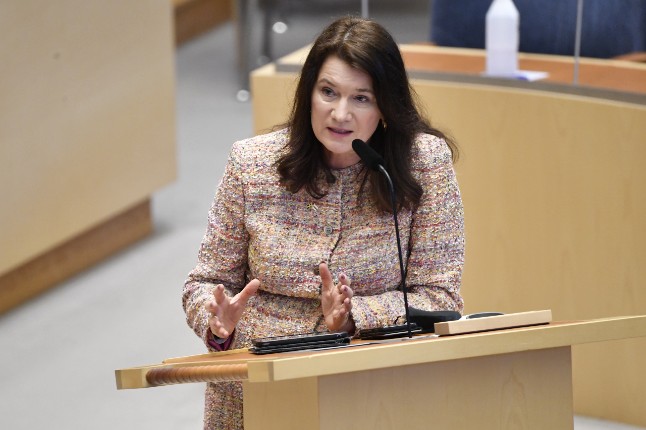 Sweden's Foreign Minister Ann Linde in parliament on Wednesday. Photo: Henrik Montgomery/TT
For members
Why is Sweden's parliamentary speaker election so important?
Sweden's parliamentary speaker is second only to the King in terms of formal rank. The prospect of a Sweden Democrat speaker taking over the role from popular Moderate Andreas Norlén has sparked debate. Here's why.
Published: 23 September 2022 14:26 CEST
Updated: 24 September 2022 06:11 CEST