For members
Are Swedes funny? Explaining the many types of Swedish jokes
Swedes generally get lumped in with the Germans as a nation with no sense of humour (unlike their slightly funnier neighbours the Dutch, Danish and Norwegians). But it's not true! Or not entirely, anyway. Swedes do have a sense of humour, it's just a bit different. Here's The Local's contributor Richard Orange's guide to help you recognise when a Swede is trying to be funny.
Published: 11 March 2021 14:07 CET
Updated: 11 April 2021 11:06 CEST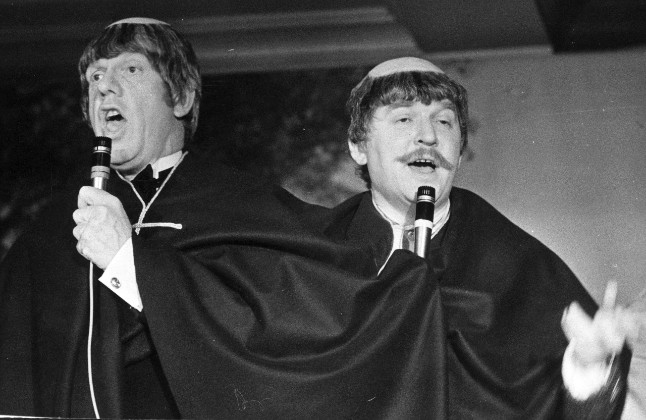 Hasse Alfredson and Tage Danielsson, the much-loved Swedish comedy duo active from the 1950s to the 1980s. Photo: Jan Collsiöö/TT
For members
EXPLAINED: Sweden's rising prices and what's being done to stop them
Sweden is experiencing the highest inflation in 30 years. What's behind the price rises and what can the government do about it?
Published: 24 March 2022 15:16 CET