Produced by The Local's Creative Studio in partnership with Skövde Municipality
The fast-growing Swedish city attracting global talent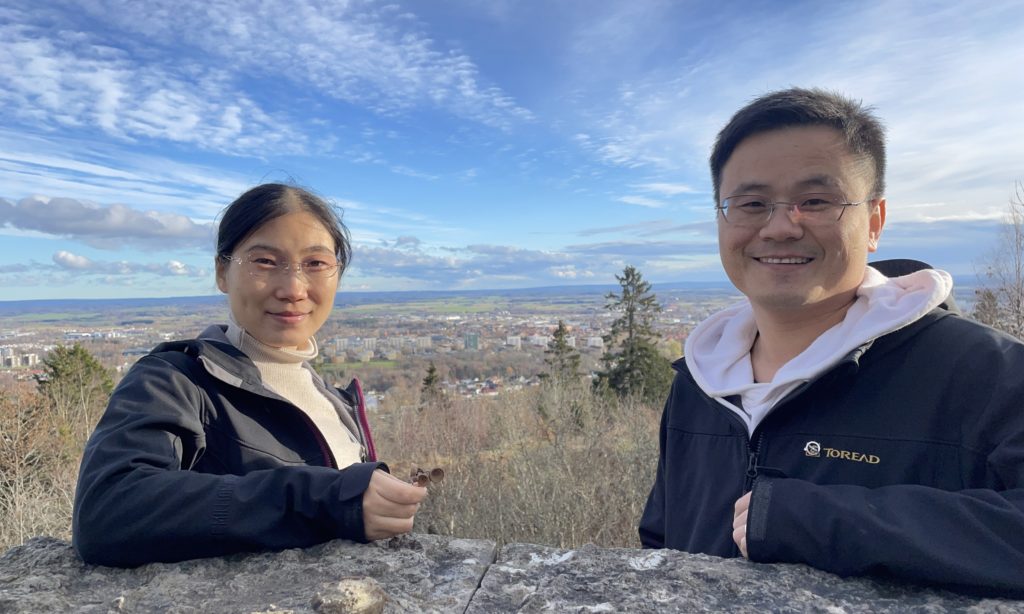 The fast-growing Swedish city attracting global talent
"It still feels kind of unbelievable and really exciting to be here," says Wade Wang, a few weeks into his new life in Skövde, a fast-growing city in central Southern Sweden.
"Moving from China to Sweden was a very big step for us. But we got the opportunity to live and work together in another country, learn a different culture, and enjoy a different way of life. We see this in a very positive way."
They're not alone. Skövde is the principal hub of Skaraborg, Sweden's fourth largest labour market region. Talented workers from across the world are relocating to work in its leading industries, which include fintech and game development, as well as the automotive sector. 
After working as a design engineer and quality engineer in the automotive industry in China, Wade is the new Head of Plant Quality at Aurobay Skövde, a joint venture between Volvo Cars and its parent company Geely Holding. His wife, Shirley Liu, works at the same plant in Skövde as a project engineer for electric engines. Both have permanent contracts and with their first child due in January, they're looking forward to making Skövde their family home. 
"Once I got an opportunity to be here, my manager and my company said 'Why don't we also bring your wife here?'" he says. "Then, we also found an opportunity for her – and now our baby will be born in Sweden and will also have different opportunities!"
Find out more about the exciting career and educational opportunities for international talents living in Skövde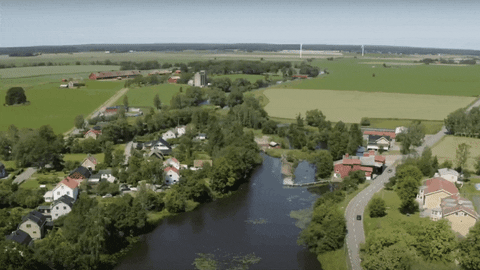 Embracing a new life 
Wade previously worked for Volvo Cars at Skövde's sister plant in Hebei province and had visited the Swedish city a few times on business trips. Only now is he able to appreciate the quality of life it offers.


"It's a very peaceful city but has everything you want," he says. "Life in China is more fast-paced. We will have more family time to enjoy together and there are a lot of new things we want to learn."


Skövde is also well-connected. Stockholm is around two hours away by train and Gothenburg only an hour, which is another plus for newcomers to Sweden. Wade loves to try new things and feels he's in a great location to do just that. Is he worried about the Swedish winter? No! Actually, he can't wait.


"The temperature isn't an issue because I came here from a city in China where it reached -26C or -27C in winter," he says. "I've never tried cross-country skiing but that's the first sport I want to try in Sweden. This country has such nice nature, with the forests and lakes, I imagine it must be very beautiful in the snow."
He's also excited about trying to cook Swedish food. "The fish, shrimps and crayfish here are much better in general than what I had in China," he says. "I like cooking. I got a book from a friend about how to cook Swedish food, so I'm learning – but I haven't really figured it all out yet!"
Find out more about living in Skövde and the support available for relocating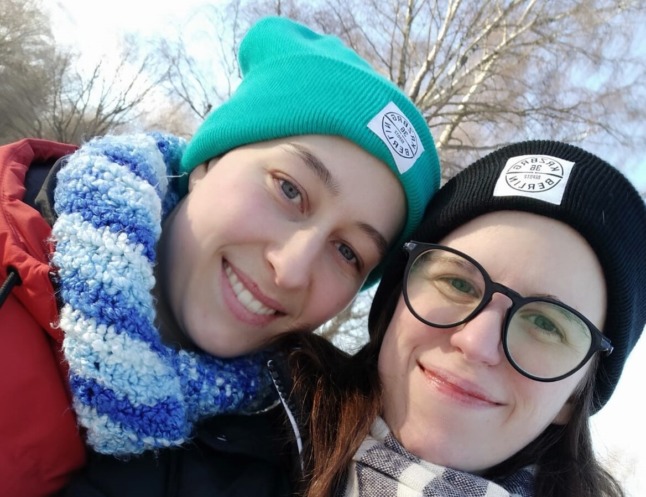 A special working culture
This appetite for throwing himself into challenges also applies in Wade's working life – and he's impressed by the local business culture. 


"The people here are very open and honest, they share their ideas and then we challenge each other with respect and discuss how we can come up with the best solution and a common understanding," he says. "That's something I really like."
Approximately 1,700 people work at the Aurobay plant. English is used as the company language, which has helped Wade to settle in. "But I'm very interested in learning some Swedish and I plan to join some language classes."


As the home city of Sweden Game Arena, Skövde is also firmly on the games industry's international map. Indeed, the University of Skövde runs northern Europe's biggest and broadest range of game development programmes.
Paula Cal and Flor Coletta, a couple from Argentina, first moved to Europe to live in Berlin. But when they wanted a change of scenery only a year later, a friend told them about opportunities at game developer Palindrome Interactive in Skövde and they were impressed by the firm's title Immortal Realms.
"We decided to get in touch with them and after our first chat, we were sure there was something special waiting for us over here," says Paula. They weren't wrong. Paula now works as a senior animator at the company, while Flor is a 3D artist.


Their employer is "not only interested in what you can bring to the project, but also in your personal development and how you are feeling overall as an individual," says Paula. "We value that greatly."


Furthermore, Palindrome Interactive contacted Sweden Game Arena for support with the couple's relocation, including finding an apartment. "I think it is safe to say that it's the nicest apartment we have ever lived in," says Paula, of the home she shares with Flor and their two dogs, Lexa and Tita. "We could not be happier with the way it turned out."
Skövde 
"It's a very peaceful city but has everything you want. We will have more family time to enjoy together." Wade Wang Head of Plant Quality, Aurobay Skövde
A perfect location 
As the city grows, around 400 new homes are being built per year and a major new central district of homes and offices is in development. Science Park Skövde is also expanding, adding central premises to the evolving Skövde Science City district. But wherever you live or work in Skövde, you have nature on your doorstep.

Wade and his wife chose to live in Skultorp, a small town just a few minutes outside the city. "The location is perfect," says Wade. "Driving from my home to work takes 10 minutes and driving to Billingen [a nearby mountain with panoramic views of the city] takes 10 minutes."


In addition to planning a career and a family in Skövde, Wade and his wife also plan to get the most out of life by fully exploring the region's impressive natural environment.


"In China, if I want to do something really fun, I need to drive one, two or maybe three hours," he continues. "Here, I can drive to either of the big two lakes in around 30 minutes. There's also another lake I really like, Lake Hornborgasjön. It's known for having a lot of birds and in different seasons, there will be different birds there, so it's a place I'd like to go to regularly." For Wade and his family, the adventure of a lifetime in Skövde and its surroundings is just beginning.
Looking for opportunities in a fast-growing city? Find out more about living and working in Skövde