For members
KEY POINTS: Everything you need to know about Sweden's new government
Magdalena Andersson is Sweden's new prime minister, and her new cabinet has been announced. But what are her plans for Sweden, and who are the ministers who will help her carry them out?
Published: 30 November 2021 13:41 CET
Updated: 30 November 2021 16:26 CET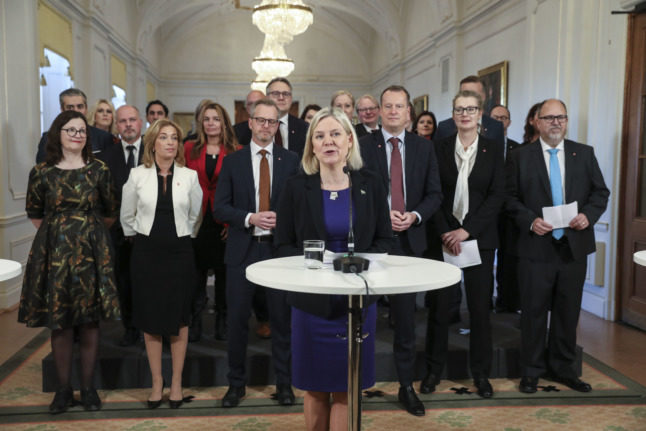 "This government will be working hard - so make sure you take nice pictures now, because you won't see them looking this lively again," said Andersson to photographers in parliament. Photo: Sören Andersson/TT
Five of Sweden's political parties planned to evade party financing laws
Five of the eight political parties in the Swedish parliament discussed evading party financing laws with a businessman secretly working with journalists, a new investigation by broadcaster TV4 has found.
Published: 18 August 2022 14:11 CEST