Presented by Nova SBE
Have an impact: five ways to shape a better world in 2022
For the international citizens of the world, we live in strange times. Borders have been closed, populist politics is resurgent in Europe and elsewhere, and the spectre of global climate change looms over the coming decades.
As you look to another New Year, how, you may ask yourself, can you personally take steps towards making a difference? Nevermind a January gym membership, what values can you embrace in your work and life to help create a progressive and sustainable future for generations to come?
The Local has partnered with Nova SBE in Lisbon, a leading European business school, where 60 percent of those studying are international students, to explore five ways you can be a better world citizen in 2022. 
Looking to stretch yourself in 2022? Check out the wide range of Master's programmes at Nova SBE – all taught in English 
1. Be rigorous in your thinking
In an age where misinformation travels like wildfire (and often sets things alight), be rigorous in your thinking. Whether in your professional duties, your approach to studying, or simply your conversations with friends, it pays to question and test your own beliefs as well as other people's.
Don't settle for easy assumptions not backed up by hard evidence. Don't always take a quick Google result that appears to confirm your belief as definitive proof that you're right! (you're smart, so you know all about confirmation bias, right?)
Taking a rigorous approach to your thinking at all times will help you cultivate excellence in your life. Are you ready and willing to take responsibility for your contribution to the sum of world knowledge and beliefs? That's a pretty good start for being a good global citizen!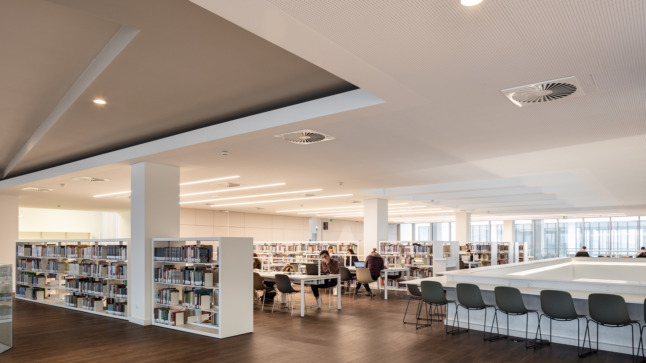 2. Focus on your impact
Sometimes you may feel frustrated by how difficult it can seem to have a positive impact on the world. Don't be. A new year is a great time to re-examine what lies within your power.
Once you zone in on exactly what you can influence, you'll be surprised by the potential ripple effects your actions can have. What's more, there are many European institutions, from charities to NGOs to universities, empowering individuals like you to help change the world for the better. 
For Julian Harzheim, from Germany, it was elective courses relating to social impact at Nova SBE that opened his eyes to a new way of seeing the world. "When I studied in Germany, I didn't have any courses on social impact," he recalls. "For me, social impact meant NGOs and the opposite of business. But at Nova SBE, they teach you that if you combine business logic with social impact, it becomes a self-reinforcing cycle, where profits drive impact and impact drives profits."
Want to make a bigger impact on the world? Learn how with one of these Master's in English at Nova SBE  
3. Be connected and collaborative
To be a good world citizen, a good dose of worldliness will obviously help. But it's not all about your experience and know-how. To be a real force for good, you need both connections and collaborations.
If you live an international life and regularly speak to people with diverse perspectives, you're already in a great position. The turn of the year is also a great time to review your personal networks – who have you been meaning to reconnect with? Who could help you understand an important topic you wish you knew more about? 
Julian, who studied the Master's in Finance and the CEMS Master's in International Management at Nova SBE, says the faculty are hugely supportive of students looking for collaborations or introductions to private companies, governments or other stakeholders. 
 "Today, I'm working with some of the largest organisations in the world," he says of his job as an Associate Innovation Strategist at NAX Group in Frankfurt. "Every day, I get to sit with executives and suggest new business ideas – and I always try to put forward the social impact lens or the environmental lens."
4. Be entrepreneurial in spirit
Entrepreneurial thinking has driven positive transformation in countless areas. From transparent, low-cost digital financial services to greener urban transport solutions, entrepreneurs across Europe and beyond are leading the way. 
So, what does this mean for you? In a sense, entrepreneurship today is for everyone – or at least its lessons about mindset. Whatever you do in life, an entrepreneurial spirit will enable you to contribute more to the world. That means having a relentless focus on problem-solving and a willingness to disrupt even the most tried-and-tested ways of doing things.
The value of this approach hasn't gone unnoticed among major companies. Some now seek to disrupt their own business models before anyone else can. Many talented individuals are dedicated to 'intrapreneurship' (developing new ideas and products within an existing business).
Are you brimming with game-changing ideas and eager to have a meaningful impact? The Master's in Impact Entrepreneurship & Innovation at Nova SBE is designed for people just like you. What's more, all students can get involved with the Nova SBE Haddad Entrepreneurship Institute, just as Julian did. "The experience helped me to understand how corporate innovation works," he says. "I gained a lot of confidence in my own abilities, my own creativity and that helps me every day."
5. Be a lifelong learner
Today, you may feel you have all the information in the world at your fingertips. But what's the end result of days spent scrolling through apps on your smartphone? If you want to start 2022 by working out how you can help improve the world for others, first you must invest in yourself.
And there's no bigger investment than your education. Be proactive about self-improvement. For some, that could just mean signing up for some language classes or a personal development course. If you're looking to take a bigger step forward in your career and life path, there are a wide variety of highly-ranked Master's programmes at Nova SBE.
Exciting new programmes include Business Analytics and International Development and Public Policy (as well as Impact Entrepreneurship & Innovation), while there are also well-established Master's in Economics, Finance and more. 
A passion for making a difference
From its rigorous approach to teaching to promoting entrepreneurial skills and disruptive thinking, Nova SBE is dedicated to cultivating each of the five qualities explored above. Students also get the benefit of a sunny year-round climate, and the chance to live in a city that's more affordable than many European rivals and which won the European Green Capital Award for 2020.
Nova SBE's striking, modern campus also offers classrooms with an ocean view and a tunnel leading directly to the beach! That's not something you'll find at many leading business schools (Nova SBE ranks 27th in the Financial Times European Business School Rankings 2021).
Want to make a difference in 2022 and beyond? Take a look at Nova SBE's Master's programmes and then check out the admissions criteria and applications process
This content was paid for by an advertiser and produced by The Local's Creative Studio.
See Also