For members
Country by country: Where do Sweden's newest foreign residents come from?
More people moved to Sweden last year than the year before. But where do they all come from?
Published: 22 February 2022 11:00 CET
Updated: 27 February 2022 09:31 CET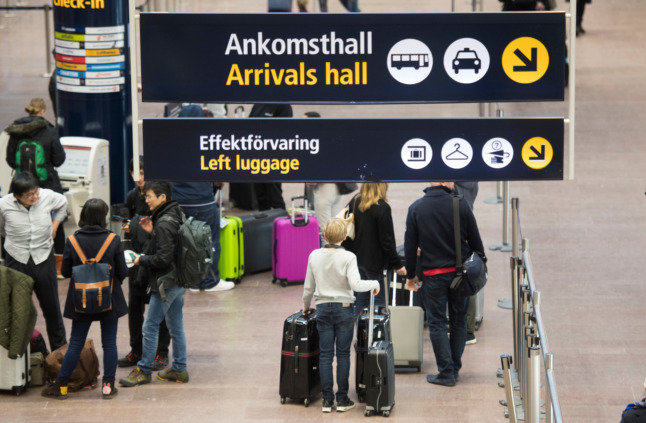 People with suitcases in the arrivals hall at Stockholm's Arlanda Airport. Photo: Fredrik Sandberg/TT
One year on: How Sweden's new permit rule for PhDs has upended lives
In July last year, Sweden's new migration law tightened residency rules for PhD students, sending the future plans of thousands into disarray. The SACO union spoke to three of them about how their lives had been changed.
Published: 18 May 2022 16:18 CEST