For members
How to think in Swedish: tänka, tro or tycka?
Swedish has at least three different ways of expressing the English word "think": tänka, tro and tycka. Learning when to use each of these words correctly is a sure-fire way to sound like a true Swede.
Published: 14 March 2022 15:23 CET
Updated: 20 September 2022 16:12 CEST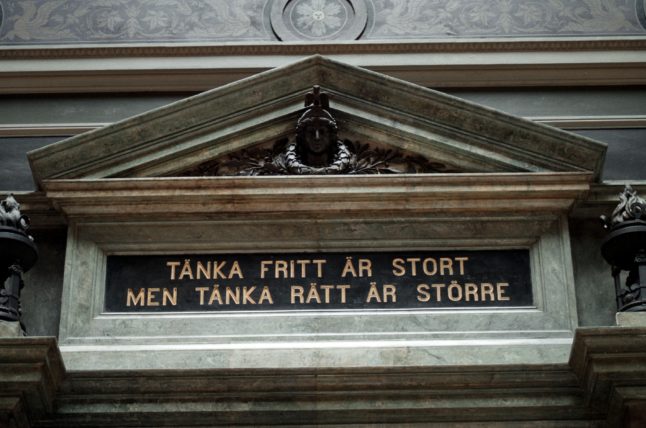 A quote above the entrance to the Grand Auditorium of the University Main Building in Uppsala. It says "To think freely is great, but to think rightly is greater". Photo: Fredrik Persson/TT
For members
Eight Swedish words I now use in English
One of the consequences of learning a foreign language is that some words end up slipping into your everyday English. Becky Waterton explains why she uses these Swedish words more often than their English equivalents.
Published: 22 September 2022 16:04 CEST