For members
Reader question: Why are EU citizens getting rejected from SFI classes?
State-funded Swedish for Immigrants (SFI) classes are often cited as key to integrating immigrants into Swedish society and the Swedish job market. So why are some of our readers from the EU being barred from attending?
Published: 15 March 2022 15:49 CET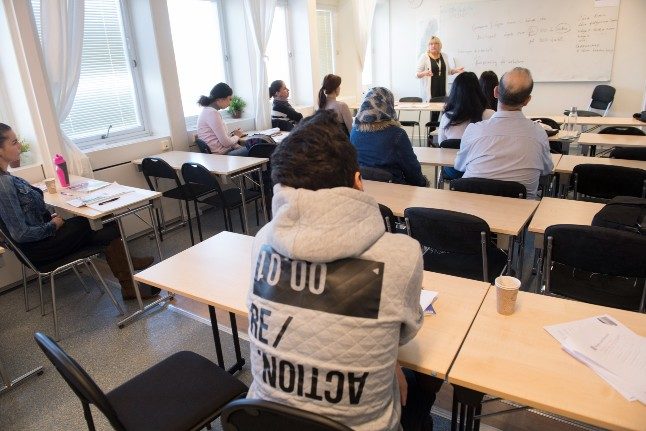 A Swedish for Immigrants class in Täby outside Stockholm back in 2017. Photo: Fredrik Sandberg/TT
For members
What irritates Swedes the most about the Swedish language?
A new study shows that more than one in five Swedes is irritated by the pronoun "hen", and the same number can't stand it when compound words are split up. Here's a rundown of the main offenders.
Published: 26 April 2022 16:18 CEST