For members
OPINION: Don't blame ordinary Muslims in Sweden for the riots
Those who rioted in response to Qur'an burnings in Sweden over the weekend represent a tiny minority of Muslims in Sweden, and what's more, police have linked many to gangs. The debate in Sweden needs to avoid blaming ordinary Muslims, argues Stockholm University professor Christian Christensen.
Published: 20 April 2022 08:47 CEST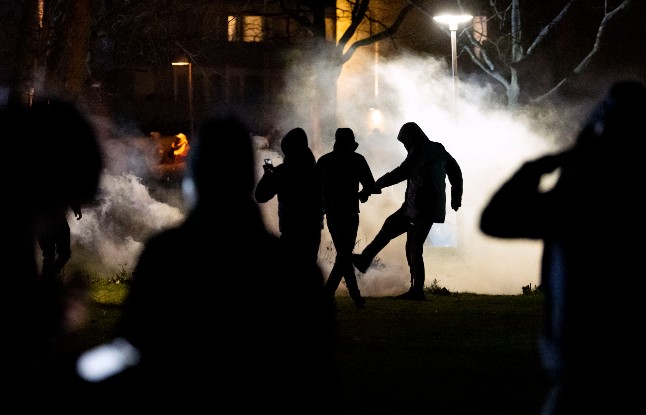 Rioters in the Malmö district of Rosengård on Sunday night. Photo: Johan Nilsson/TT
'Police should have stopped Koran-burning demos after the first day'
Swedish police underestimated the level of violence that awaited them and should have called a halt to Danish-Swedish extremist Rasmus Paludan's demos as soon as it became clear the riots were spiralling out of control, argues journalist Bilan Osman. 
Published: 22 April 2022 17:41 CEST