For members
KEY POINTS: Why is Sweden planning to cull half its wolf population?
Sweden's government has announced that it will allow a major wolf cull this year, with hunters licensed to kill as many as half of the estimated 400 animals in the country. What is going on?
Published: 25 May 2022 12:20 CEST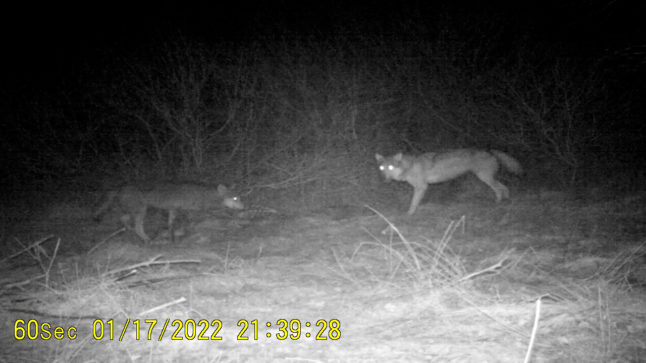 A wolf pair spotted in Linderöåsen near Kristianstad in Skåne. Photo: Länstyrelsen Skåne
Green Party leader: 'Right-wing parties want to push us out of parliament'
Per Bolund, joint leader of Sweden's Green party, spoke for thirteen and a half minutes at Almedalen before he mentioned the environment, climate, or fossil fuels, in a speech that began by dwelling on healthcare, women's rights, and welfare, before returning to the party's core issue.
Published: 8 July 2022 15:43 CEST