Produced by The Local's Creative Studio in partnership with SSHL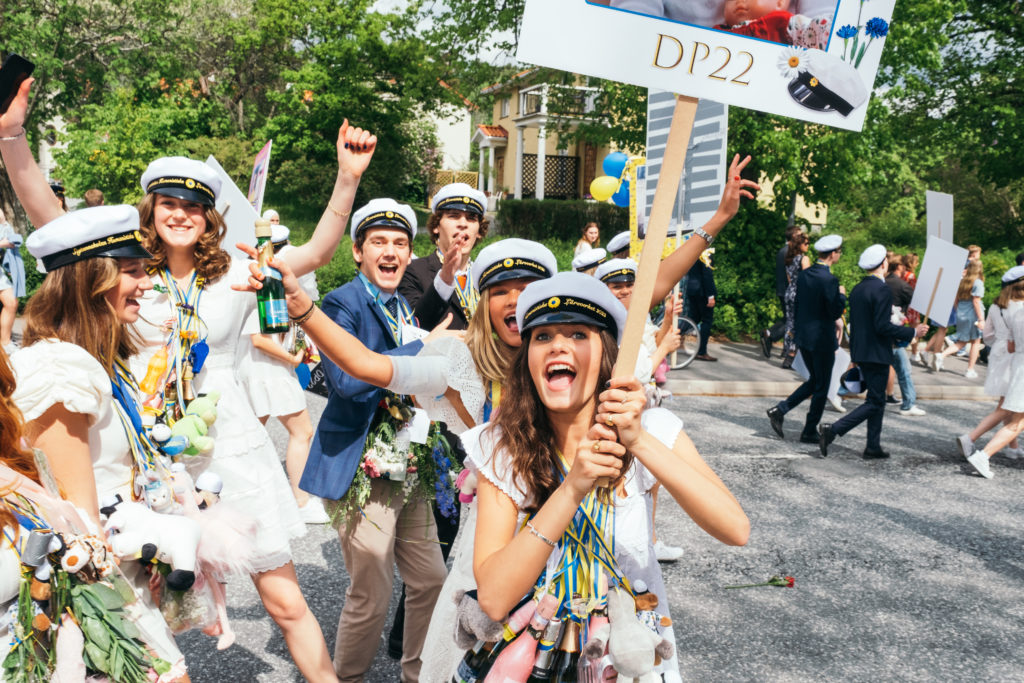 Tradition & Fun: SSHL students celebrate a very Swedish graduation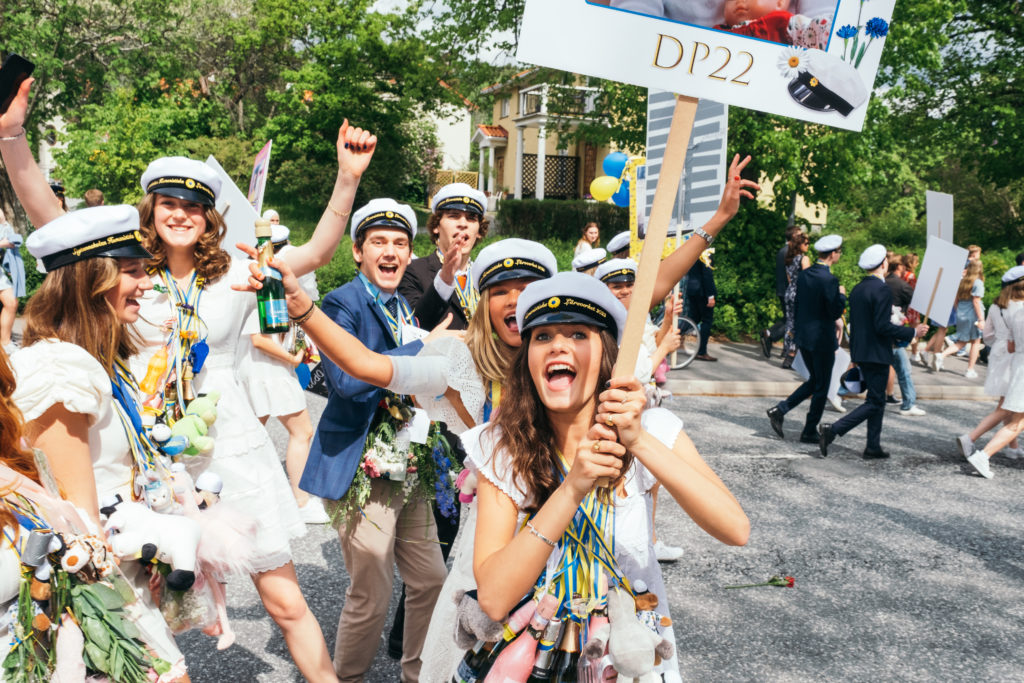 Tradition & Fun: SSHL students celebrate a very Swedish graduation
What do you remember of your high school graduation? Speeches? Crossing a stage to receive a diploma? A party or two? In Sweden, they do things a little differently. 
While we perhaps don't normally associate Sweden with prolonged and extravagant celebrations, that's exactly what highschoolers across the nation look forward to at the end of their schooling. And if you've spent any time in Sweden as May turns into June, you will have not been able to miss these rambunctious celebrations, with students donning white student caps filling the cities atop trucks or in cars, playing loud music and partying wildly with envious energy. It's a wonderful Swedish tradition - and a day students remember for the rest of their lives.
Together with Sweden's leading international boarding school, Sigtunaskolan Humanistiska Läroverket (SSHL), we take a look at how their graduating class both celebrated and reflected upon their success in 2022, in a manner few will forget.
An early start 
For many schools, the anticipation and countdown to graduation often goes on for the better part of the spring or even most of the final term. Whether completing a Swedish program, or the International Baccalaureate Diploma Program, both day and boarding students at SSHL actually began celebrating this important milestone of graduating high school, weeks in advance. 
On the 7th of April, and this year in a first since the pandemic, graduating SSHL students gathered fifty days prior to their final graduation for their "50-dagars" (50th day) ceremony. At this event, students performed skits for one another, sang and most importantly, received their 'Abiturient' caps. These caps, like that of a ship's captain, are traditional in Sweden and signify that the student is eligible to graduate.
Part celebration of their achievements thus far, part stress-relief and part motivator, this annual "50-dagars" event plays an important role for graduating SSHL students, helping them prepare for what is to come.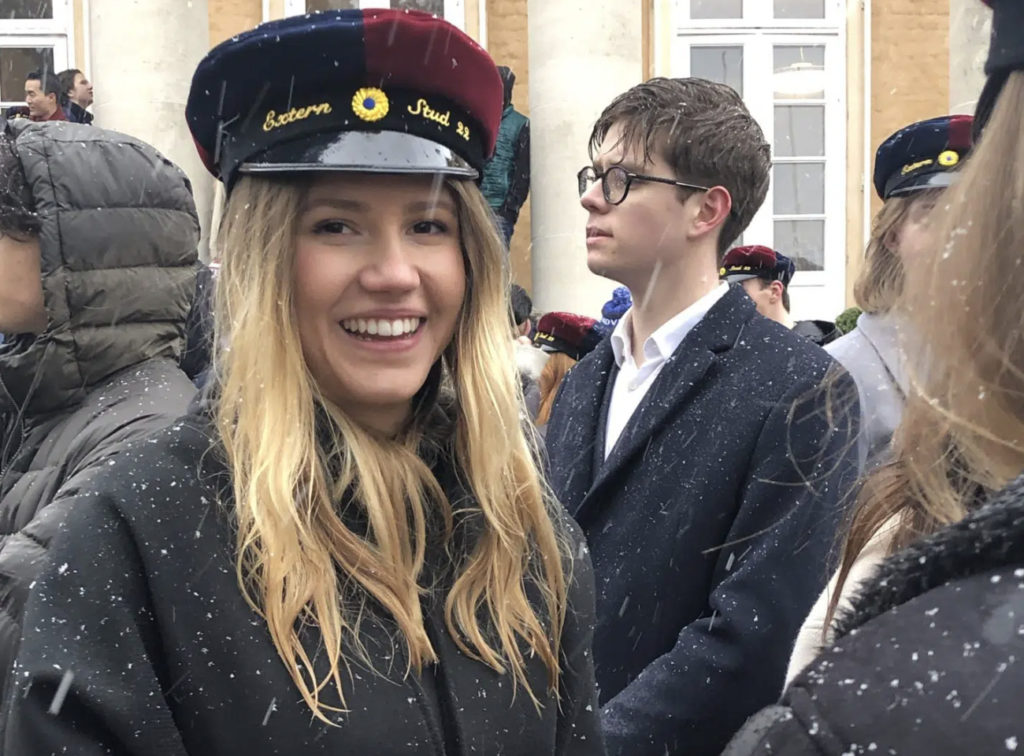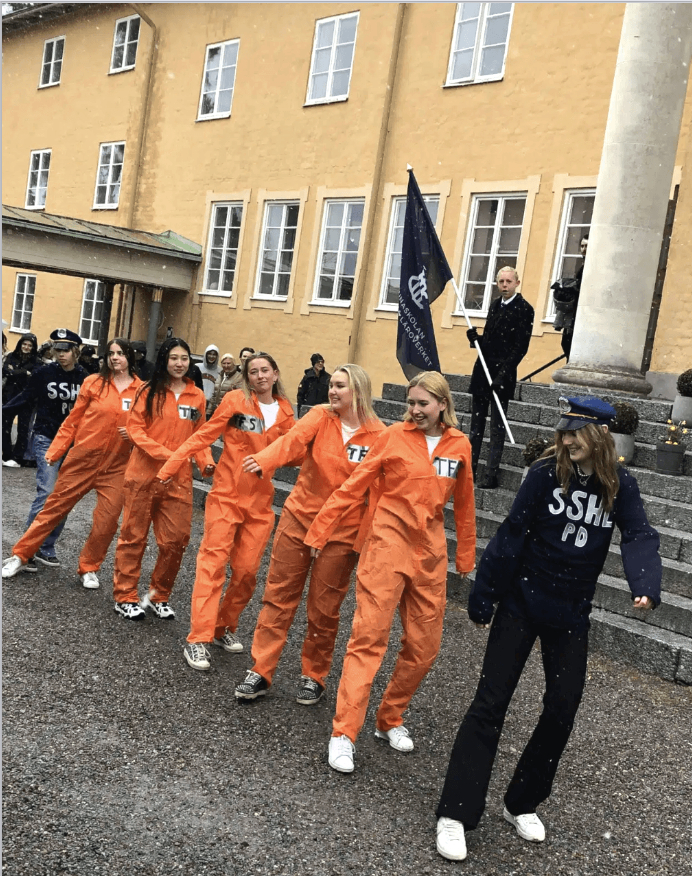 Recognition of success
Graduating students in Sweden finish their school year towards the end of May or beginning of June, after their examination period. At SSHL, the hard work of the Class of '22 was recognised in a Prize Giving Ceremony the day before graduation, the 24th of May. 
At this event, between speeches and musical performances, SSHL students were recognised for their achievements across the academic spectrum, with some receiving awards in recognition of outstanding performance. 
With this formal acknowledgement of student success over, next up it's time for the big day - and we do mean big. 
Bilingual, world-class education in a stunning setting just outside of Stockholm: find out more about SSHL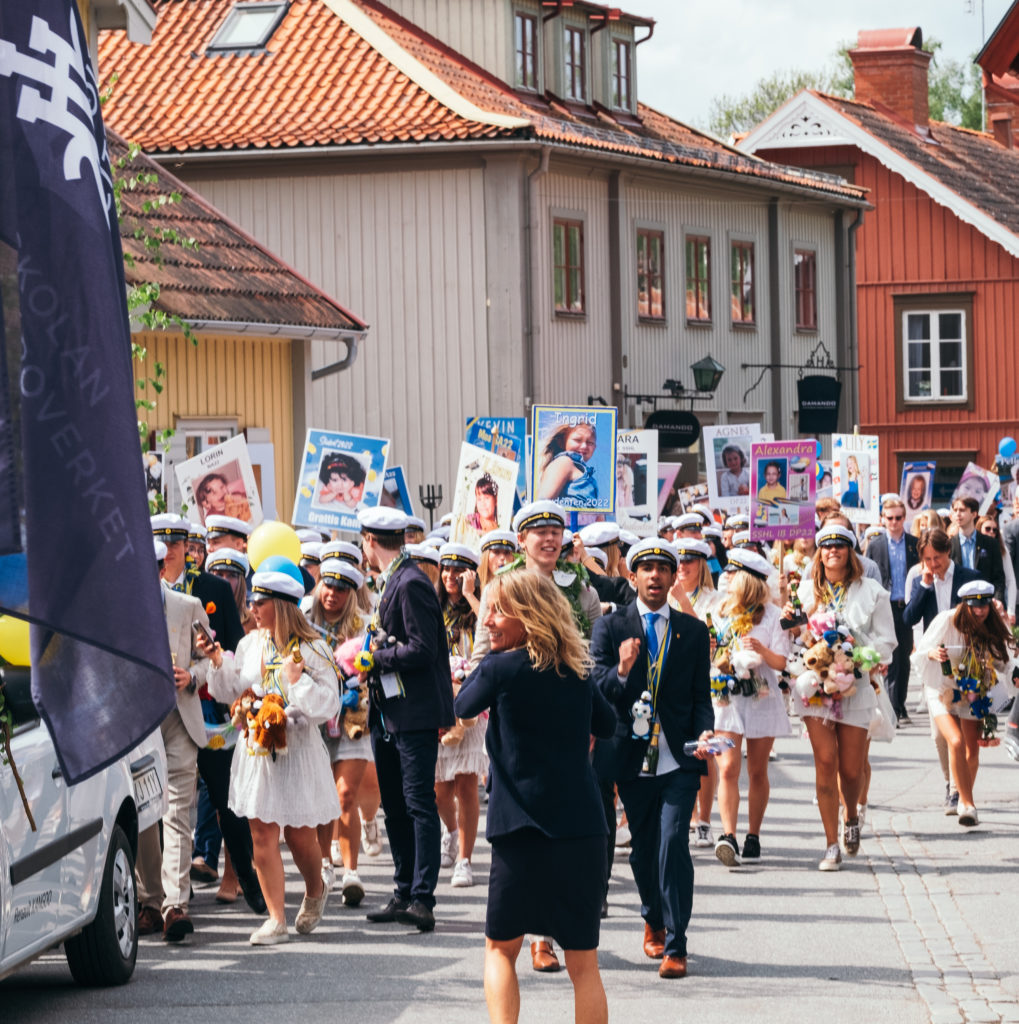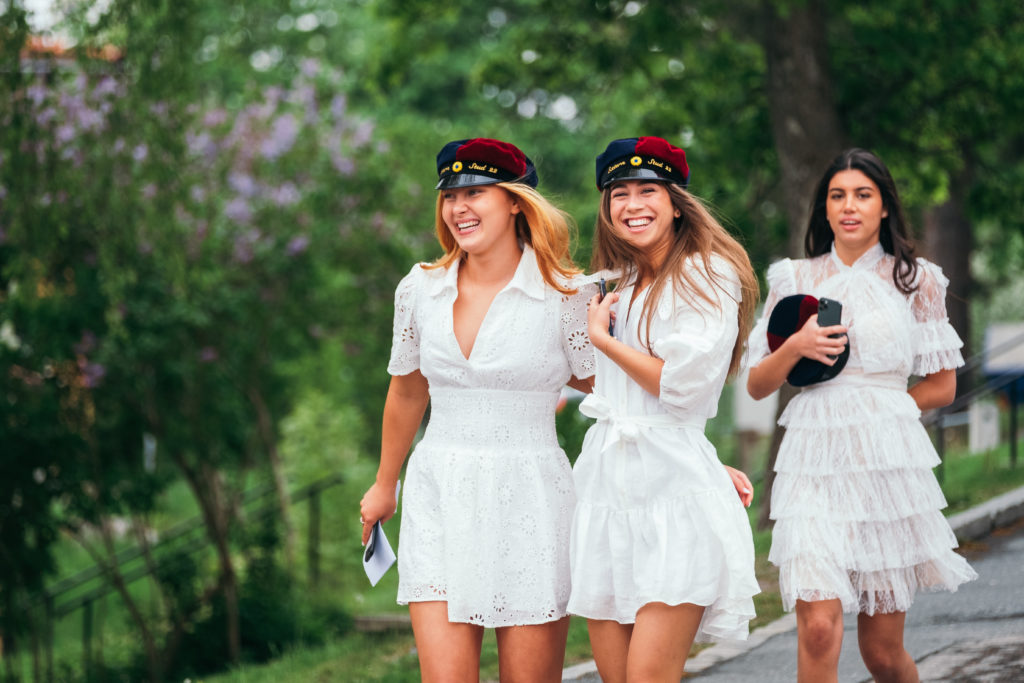 The big day 
After a traditional breakfast and two final lessons attended by invited guests, acting as exam witnesses, the graduating class of 2022 came together in  SSHL's Sport Hall on the morning of the 25th of May for their 'Scrutinium'. 
The 'Scrutinium' is an old traditional ceremony where the students were informed if they had passed their exams and would be graduating. In recent times, as all students graduate, it gives the SSHL Alumni Association the opportunity to welcome the graduating students as alumni and the students are able to thank and say goodbye to their teachers and mentors.
Katherine Smith, an IB Diploma Programstudent, was particularly looking forward to the 'Scrutinium': "Since I was in the IB program, I had to work really hard throughout my years here, and I'm just so excited to be able to see the combination of all the things we all worked so hard to achieve. Being able to say that we made it through - that's really exciting."
After farewelling their teachers, it was time for the class to leave for the Midgård boarding house, where the traditional Abiturient caps were replaced by white graduation caps. This was the signal for students to rush down the steps of the building ('utspring') into the arms of families and friends below, an important event and key tradition that students look forward to immensely. There are formal photographs and singing, tears of joy and lots of laughter.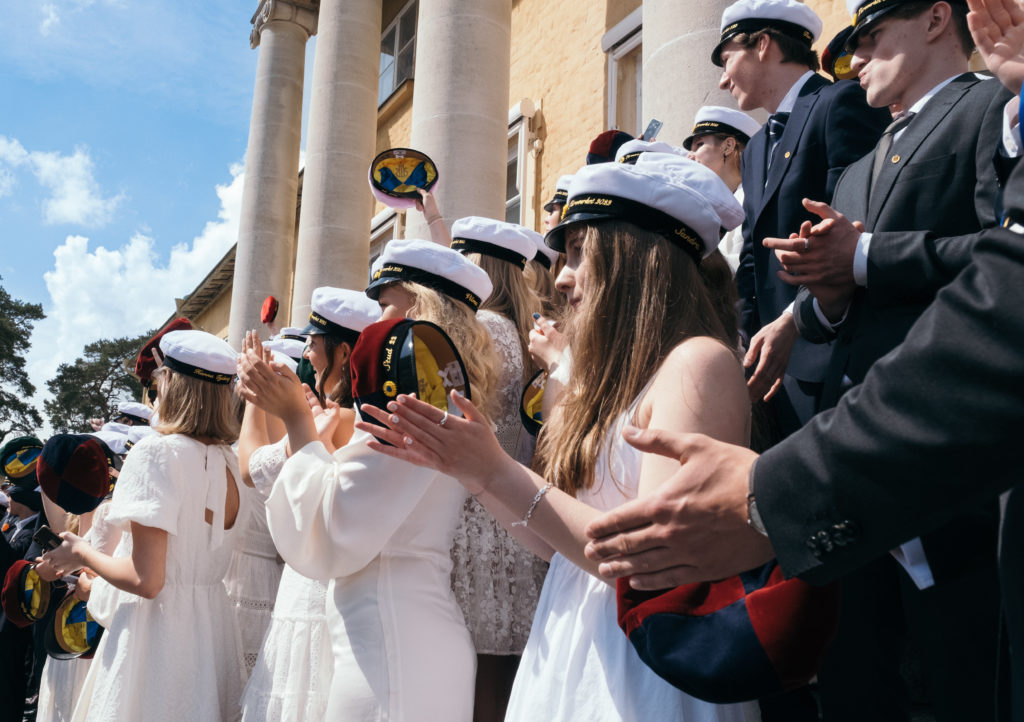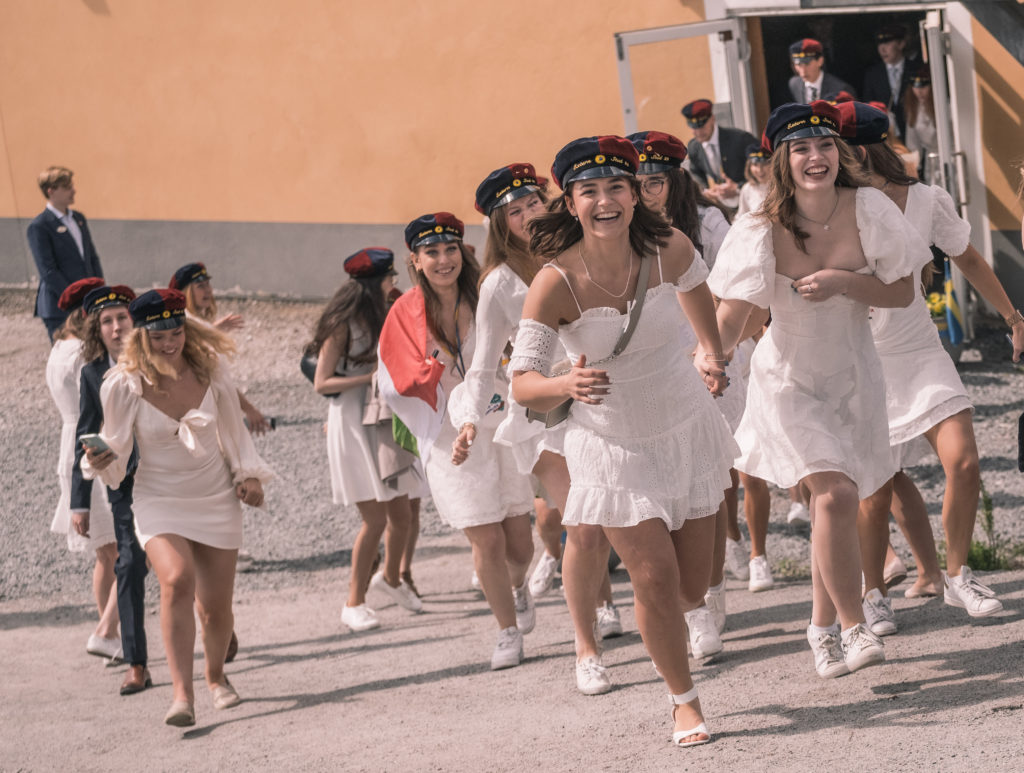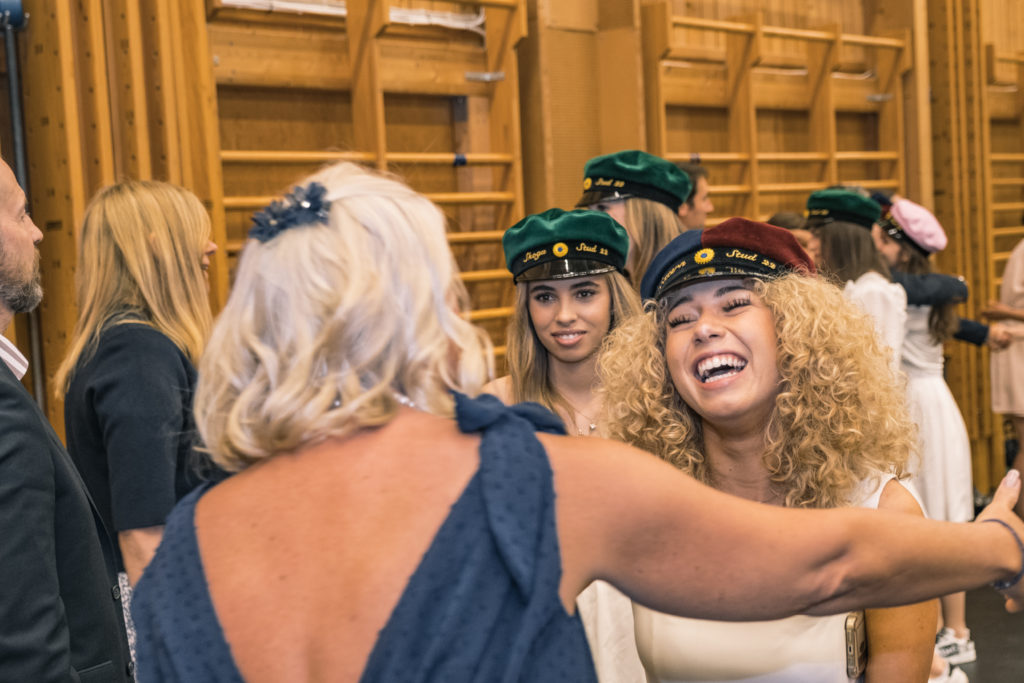 Previous Next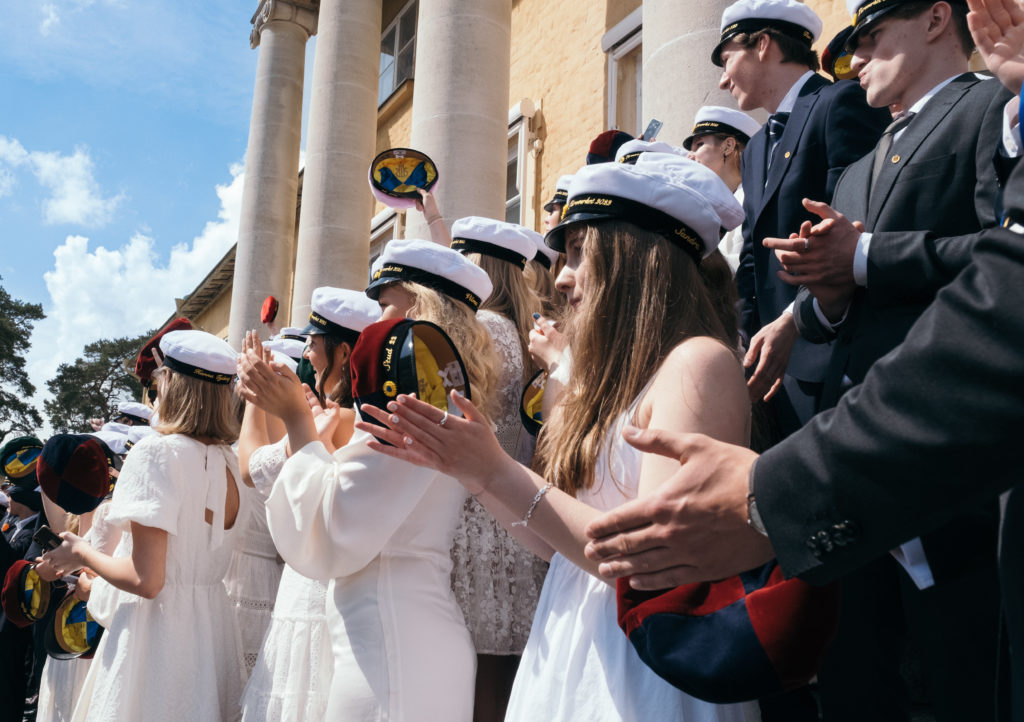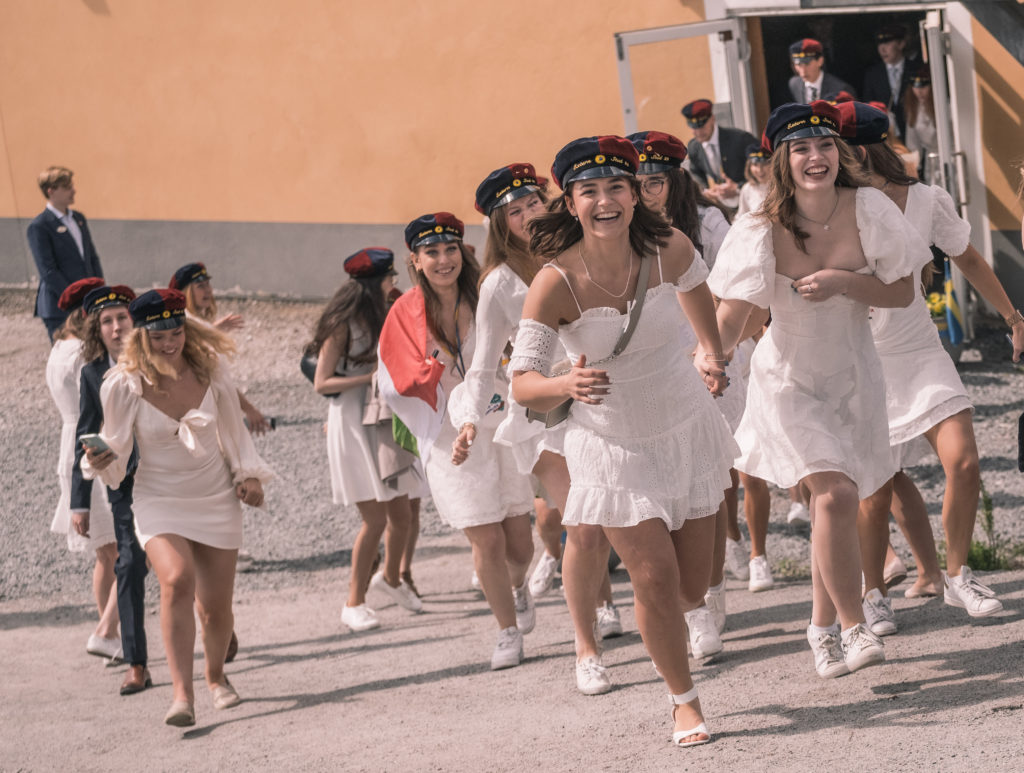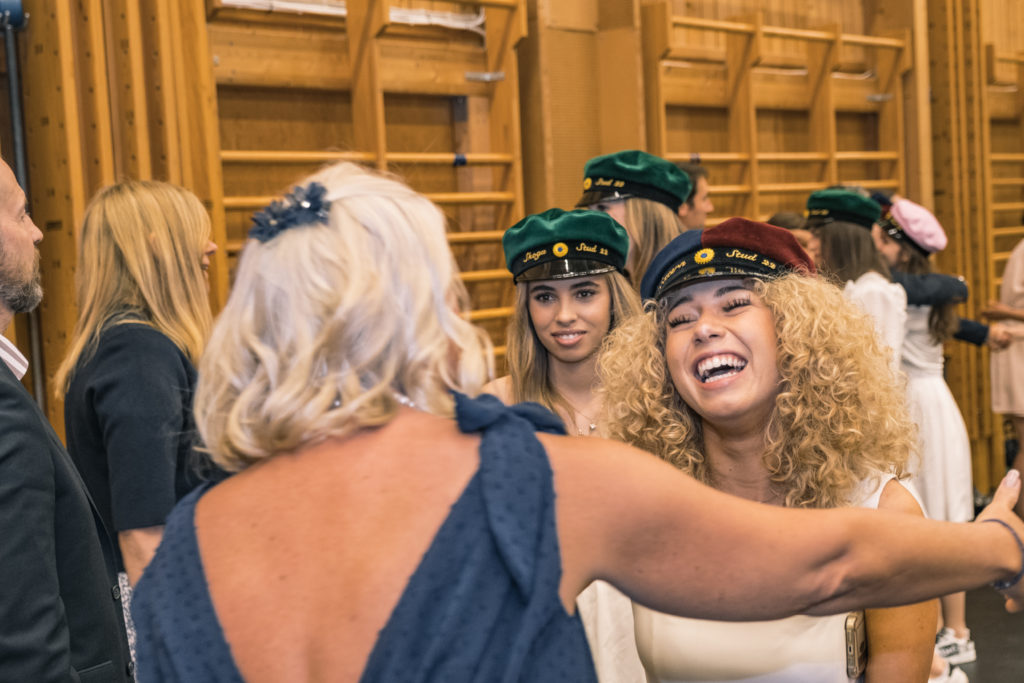 This event was something that Alexis Dufva, another IB student, anticipated greatly, speaking on the day she told us: "I think running out on the steps today is going to be so much fun, and getting our white caps is going to be the most exciting part of the whole day!"
It was then time to march into the city of Sigtuna, where students were able to celebrate their success away from parents and teachers in a more informal fashion. 
Similar student processions are a traditional part of most high school graduation rituals across Sweden, where exuberant graduating students take to the streets to celebrate their achievement.
One particularly quirky, but lovely, tradition of Swedish graduation processions is the practice of students holding large placards with their own baby photos (brought to them by their families for the 'utspring' so they can find them in the crowd), plenty of which were of course on display this year!
SSHL students work hard to earn their graduation procession. Visit the school and learn more about boarding at SSHL
A final farewell
SSHL's Graduation Day 2022 ended with a night to remember. Following their processions around Sigtuna, students gathered together in Sigtuna for their Valedictory Ball dressed in their finest - in addition to their graduation cap.
A slightly more formal event than the uninhibited fun of the previous couple of hours, the Valedictory Ball is a wonderful opportunity for students to recognize their transition towards adulthood and the many opportunities before them.
The spirit of the day and the magnitude of the moment, was summed up well by Victor Patek, who was celebrating graduating his Swedish Ekonomiprogrammet program: "Looking back, the biggest lesson I take away from my years at SSHL is to be more humble. To give everyone a chance, without prejudice. My dream now, for the future, is to live it to the fullest. To take every opportunity I can. And to have a good time!"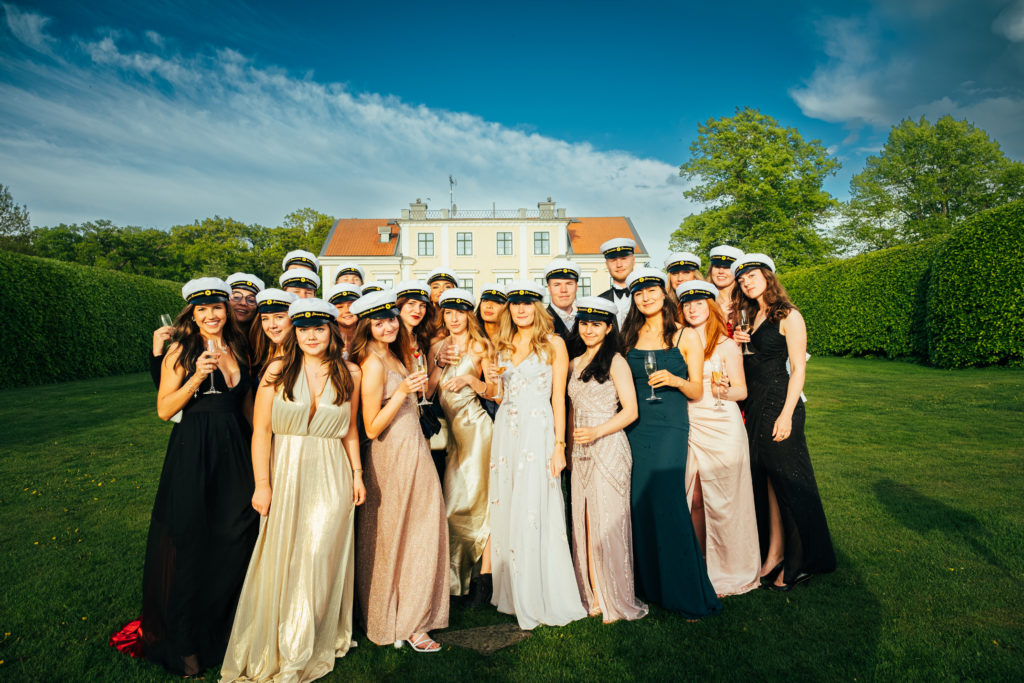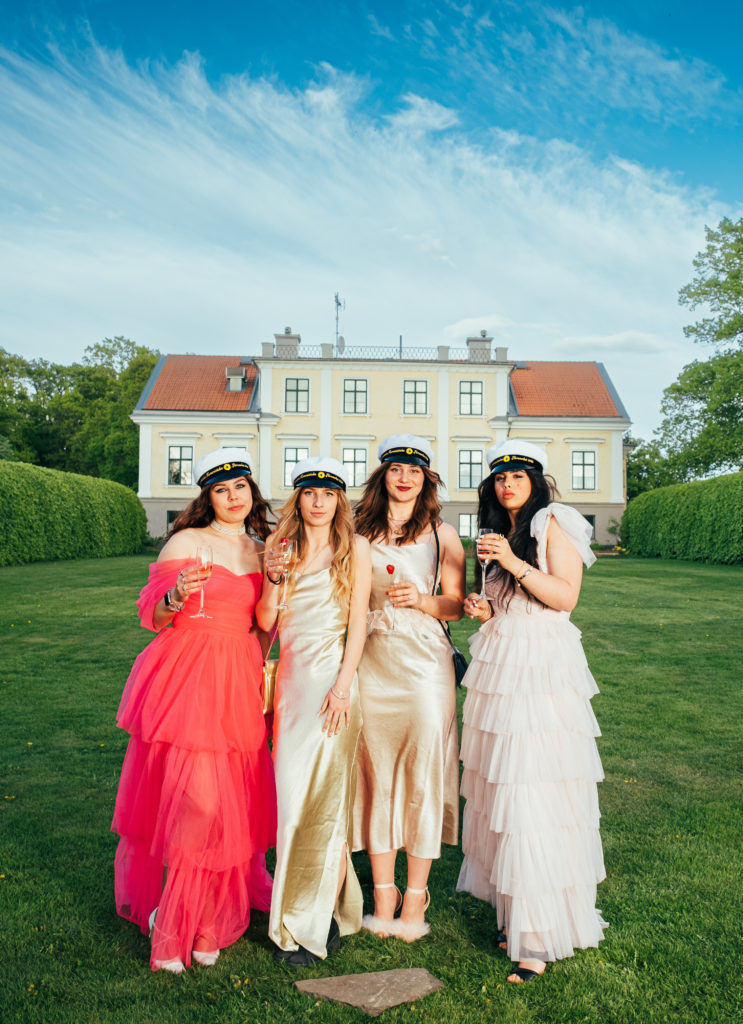 A once in a lifetime opportunity
Our school years are undisputedly a formative time. It is at this time that we acquire not only the knowledge and skills we need to navigate the adult world, but the motivation to make it our own. 
Part of guiding and shaping this motivation are the rites of passage that impart pride and confidence in students. Therefore, with an eye to tradition, a structured route into a celebration of freedom and achievement is what lies at the heart of SSHL's graduation festivities.
It is this philosophy of careful guidance and structured steps that lies at the heart of everything SSHL does - from the curriculum offered, to the focus on student care and humanistic values - which are the backbone of the school's ethos. Whatever the talents and abilities of a student, at SSHL they have an opportunity to flourish in an international environment of academic excellence and personalised learning. 
Ensure your child steps into adult life with confidence, skill and motivation - find out more about SSHL's academic offerings and boarding opportunities for the new school year