Presented by invest stockholm
A tech-competence hotspot: Why Stockholm is so attractive to international talent
Stockholm is not just a pretty face. It may be built on an archipelago bisected by a tangle of canals and rivers, and be home to a historic old town of multicoloured buildings, but Stockholm is also the engine of the Swedish economy, with the greater Stockholm region accounting for 45 percent of the country's GDP.
Stockholm now boasts eight tech unicorns, including Spotify, Skype and Klarna. The city has now produced more billion-dollar start-ups per capita than anywhere in the world outside Silicon Valley.
But it's not just all about digital companies. Stockholm's strong technical heritage also stands it apart from other European cities. Sweden's established multinationals include telecoms giant Ericsson, construction company Skanska, fashion retailer H&M and car companies Saab and Volvo.
These companies have not just been built by Swedish hands. As accomplished as the Swedish labour market is, there just isn't enough local talent to go around, which is why Volvo recently announced its intention to expand its presence in Stockholm by investing in a tech hub in the centre of Stockholm.
Volvo's decision was driven by its need to attract tech experts from all over the world because of its intention to sell at least half of all its cars online and develop at least half of its own software by the middle of this decade.
A global tech and startup hub: learn about the opportunities to find a job or start your own business in Stockholm
Hanna Fager, head of corporate functions at Volvo, explains the decision to base the tech hub in Stockholm.
"Our ambition is to have our cars fully electric by 2030 and to build direct relationships with customers online," says Hanna. "To be successful in this online journey we are creating this tech hub to attract people with new competences. And we think Stockholm, as a tech-competence hotspot, is perfectly suited for this. By expanding our current location right in the city centre, we hope to recruit hundreds of new team members from all over the world."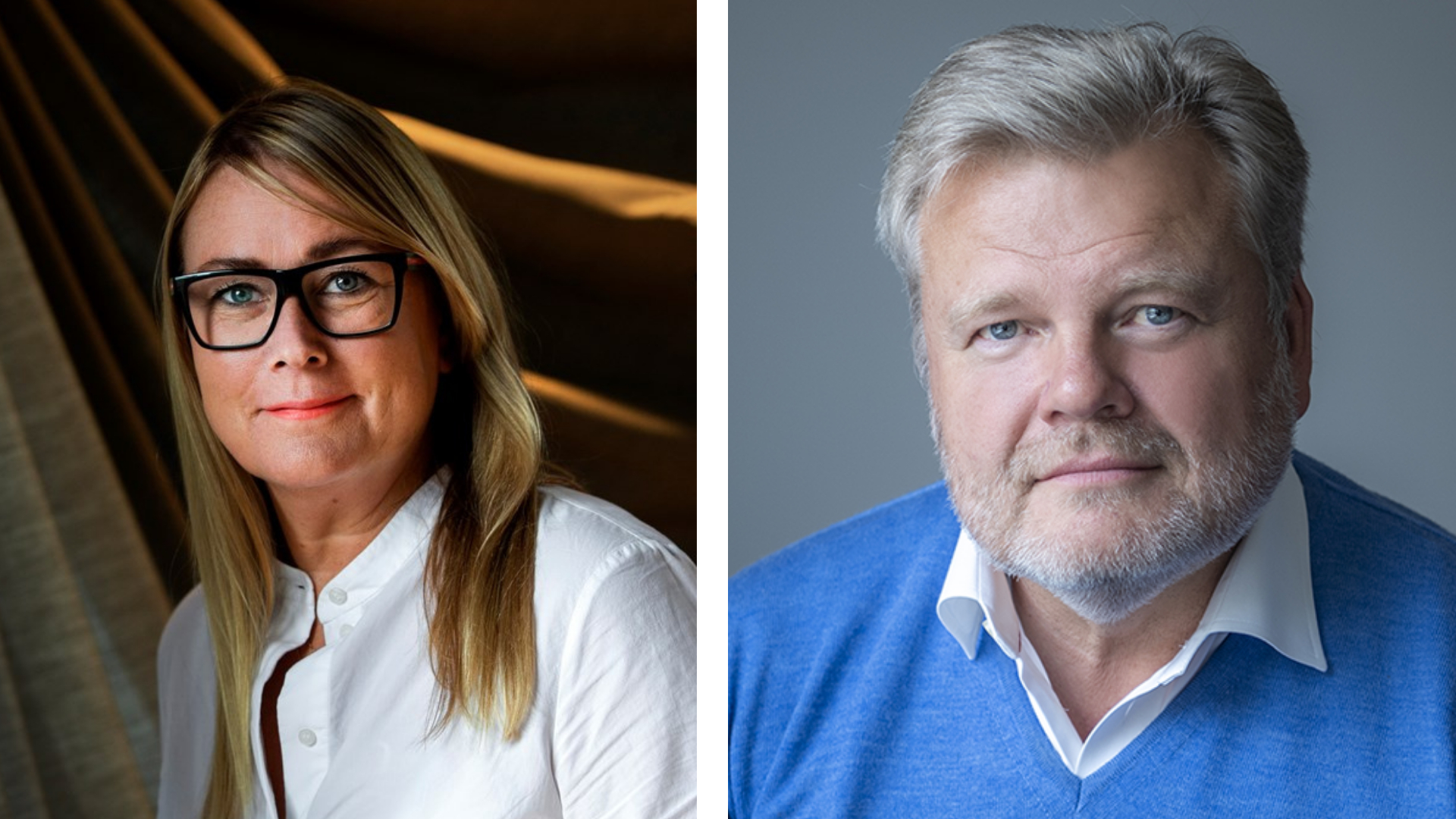 Hanna Fager of Volvo and Thomas Erseus of AMF. Photos: Supplied
But what makes Stockholm such an attractive place to be for international talent?
Thomas Erseus, CEO of AMF Fastigheter, one of Sweden's largest real estate companies and a facilitator of Volvo's new tech hub, suggests there are many reasons for Stockholm's prominence as an international talent hub.
"Stockholm is quite clearly an attractive place to live. But it also has a culture of openness and transparency that people find very reassuring, something which is bolstered by the fact that Stockholm is a very international-facing city. We all speak pretty good English and we are very accepting of, and curious about, other cultures and other ways of doing things. Sustainability is also high on the agenda here, which is something a lot of our talent cares deeply about."
Hanna agrees with Thomas. "Stockholm is a hotspot for national and international tech competence, and these are the people that will make the difference in our expansive and ongoing transformation. Stockholm is a fantastic city in this sense. It's the home and birthplace of several billion-dollar tech companies with a large international community, and it's near leading universities such as KTH Royal Institute of Technology, Uppsala University, and Stockholm University. If you combine all this with a drive for sustainability, the city has an international appeal which is important when recruiting global talent. In general, we see an increased interest for Sweden as a country to work and live in."
Want to work in a global tech hub that welcomes your input, wherever you're from? Find out more about Stockholm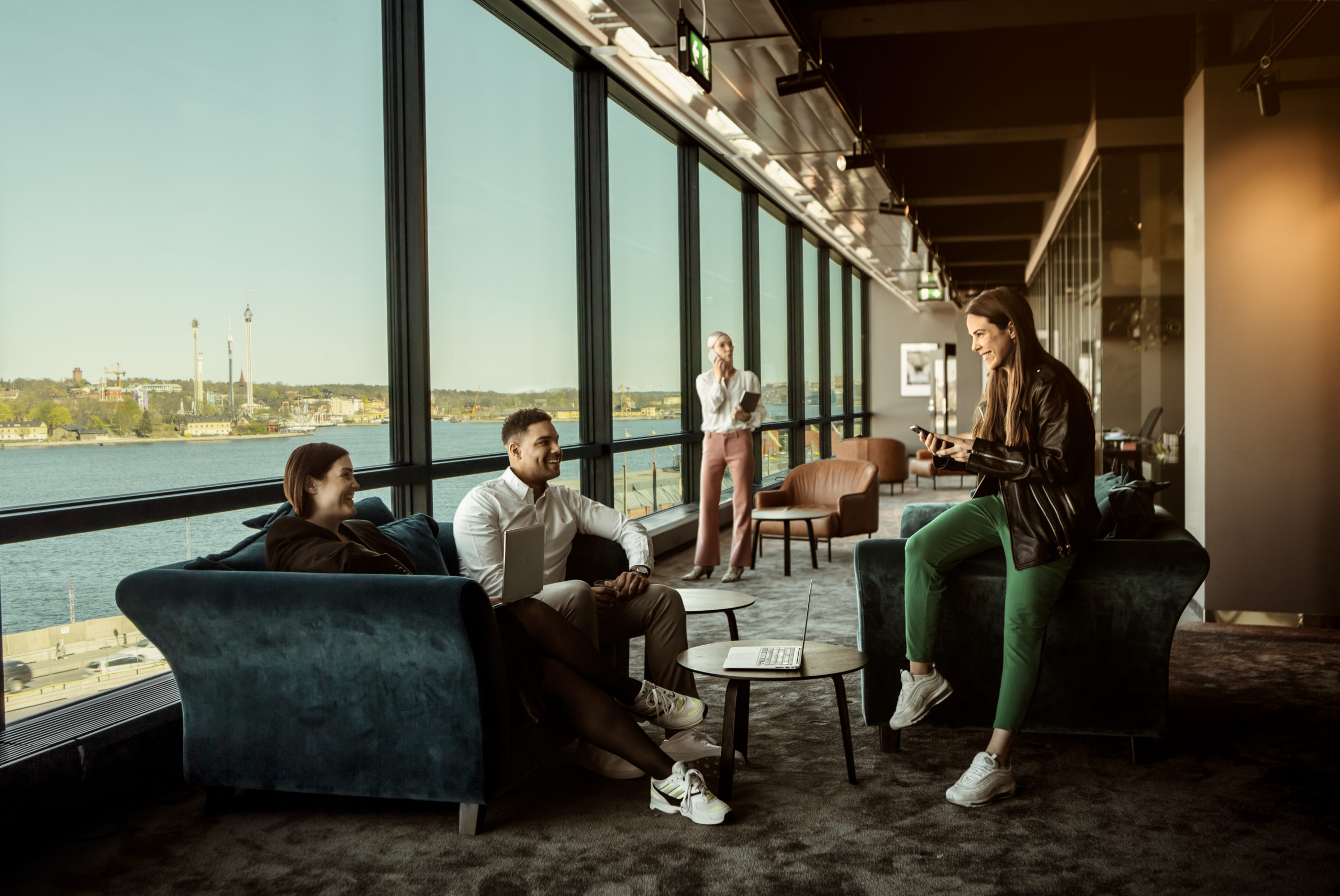 According to Thomas, Stockholm's tolerance and embrace of internationalism is also key to its success as an international talent hub. "Given Stockholm is actually quite a small city in global terms, it has very demonstrably outperformed many other larger cities, and this is partly down to its international outlook," he says. "We are open to diversity and we don't judge others - we are very accepting of how people identify themselves and of other cultures and nationalities and I think this makes Stockholm a place where everyone feels welcome and able to contribute."
The diversity factor is also important for Volvo, says Hanna. "Diversity and inclusion are very much part of our culture and who we are as a company and brand," she says. "During 2021 we recruited some 2,500 white collar employees, of which only 1,200 were in Sweden. A large part is competence from abroad and we have consciously recruited from different businesses to bring in new perspectives. We believe that inclusion and diversity are key enablers for innovation and disruption, both essential for our business performance. Increased diversity also makes us broader and stronger, which in return attracts further diversity."
But it's not just all about talent. There are other reasons Volvo expanded its operations in Stockholm, away from its Gothenburg base. 

"Stockholm has a dynamic vibe in and around the city, great access to daily amenities, a good infrastructure, proximity to leading universities, and is home to many global companies," says Hanna.

That last point is especially of interest to Volvo. "Of course we already have established relationships with Stockholm-based companies and partners that can support us with our expansion in Stockholm," says Hanna.

"These collaborations will likely grow. We also have established contacts with several universities and will continue these relationships."

Hanna is also full of praise for Stockholm's position as a global impact hub.
"There are many global tech companies present in Stockholm that, together with Volvo, give the city the opportunity to grow as an impact hub," says Hanna.
"This ensures many opportunities for people which, in combination with the proximity to several universities and an already large expat community within tech, further attracts new people, competences, and perspectives which in turn promote growth."
But there is one last, relatively uncelebrated, factor that Thomas believes is vital to Stockholm's explosion as a talent attractor and impact hub - ready access to venture capital.
"Private equity companies in Stockholm are very helpful. It's quite easy to find funding if you have good ideas. And this is because we have people that have earned money and they are not just sitting on the money - they are using it to try to make other people as successful as they've been.
So rather than maybe a few people just making money for themselves and buying big boats and mansions, they encourage others to try their hand, too. It can be quite a virtuous circle."
Want to learn more about life in Stockholm? Find out why Stockholm's international workers are choosing to make the city their home
This content was paid for by an advertiser and produced by The Local's Creative Studio.
See Also